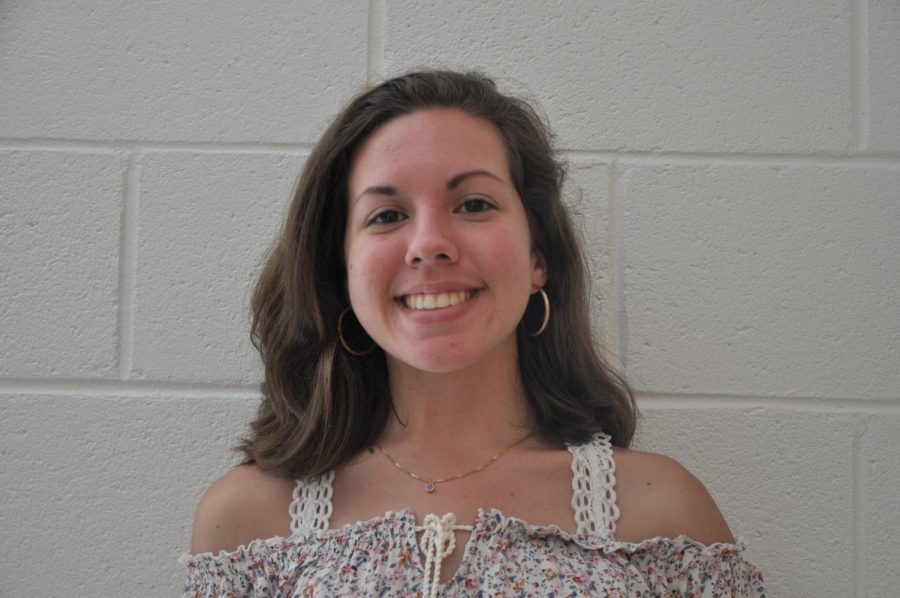 Leanna Bernish began writing for the
Zephyr
as a news writer during her junior year of high school.
She wrote occasionally for sports and features as well, finding personal stories to be her favorite.
In 2019, her senior year, Leanna was given the position of News Editor. You can most often find her singing in her car, making friendship bracelets, or running with her team. She prides herself on her undying love for the color yellow and her affinity for dark chocolate covered mangos.
Leanna Bernish, News Editor
Mar 31, 2020

Zephyr Jams: Quarantine Edition

(Story)

Dec 19, 2019

Students Say What: Other than the 2010s, which decade would you want to be a teenager in?

(Story)

Dec 19, 2019

Chick-fil-A 2020 Budget Cuts Support for Anti-LGBTQ+ Organizations

(Story)

Nov 20, 2019

Zephyr Jams, Volume 1

(Story)

Nov 18, 2019

A Clemmons Tradition: What is your fondest memory of the Tanglewood Festival of Lights?

(Story)

Oct 30, 2019

Leading with compassion: Officer Campbell joins West

(Story)

Oct 25, 2019

Homecoming court celebrated

(Story)

Sep 27, 2019

They May Be New, but They Like Disney too: West welcomes new teachers

(Story)

May 30, 2019

Scholarship Athletes: Michael White Jr.

(Media)

May 30, 2019

Scholarship Athletes: Jacob Burgess-Baldini

(Story)

May 21, 2019

Cam built a boat

(Story/Media)

May 13, 2019

A man of upmost character: Thompson retires after 30 years

(Story)

Apr 22, 2019

An Unlikely Pair: Winter color guard teams up with Reagan

(Story)

Mar 18, 2019

Remember, You're The Titans: Girls basketball wins 4A state championship

(Story)

Feb 14, 2019

Swim and dive team glides past competition at state meet

(Story)

Feb 11, 2019

U.S. government reopens after 35-day closing

(Story)

Jan 14, 2019

Government shutdown third of Trump presidency, end is unclear

(Story)

Dec 18, 2018

Tanglewood traffic alters holiday travel

(Story)

Dec 18, 2018

Merry Sockmas: Souza's got cheer from his head to his toes

(Story)

Nov 22, 2018

New online calendar solves counseling conundrum

(Story)

Nov 21, 2018

Athlete of the Month: Griffin Watkins

(Story/Media)

Nov 16, 2018

Streaming services are the scissors to cut cable

(Story)

Nov 06, 2018
Oct 31, 2018

The Best Fest Of All: Key Club fall festival makes big impact

(Story/Media)

Oct 24, 2018

Running Out Of Time: Cross country commutes take too long

(Story)

Oct 24, 2018

Takin' Care Of Business: Business 40 gets revamp

(Story)