Homecoming court celebrated
Friday, Oct. 18 the homecoming court was celebrated at 3:15 in the bus lot amidst a cheering crowd of more than 2400 students and teachers. After the homecoming pep rally was canceled due to a lack of student interest, students were disappointed and left wondering what might potentially take its place. Due to the concerned Titan body and after discussing the cancellation with the head of homecoming festivities Charla Hill, McAninch decided to hold a celebration on Friday.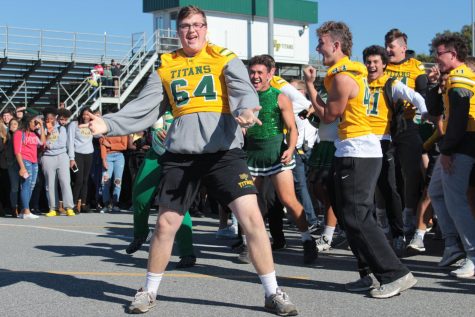 The afternoon festivity was in fact resplendent with the Titanides, Mance team, cheer team and marching band. Hill wanted to harken back to the old days of having a homecoming parade, which has been canceled the past three years due to rain and subsequently replaced by a homecoming pep rally. In order to garner enthusiasm from the student body, she decided to include the various cheering teams. 
"The kids did a great job of participating in the celebration, as did the teachers for supervising. They willingly agreed to take off their planning periods and made sure the kids were engaged," Hill said.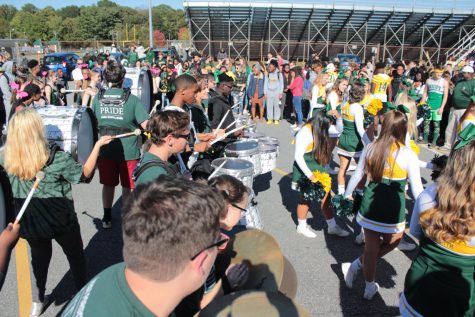 While Friday's football game brought bitter defeat, the homecoming court won the evening. After a thorough process of nomination from fall clubs and sports alike, 26 individuals were chosen by student voting from a nomination pool of almost 150 students. The nomination process purposefully includes all fall clubs and sports in order to increase student representation.
"We try very hard not to make it a popularity contest; we want kids to enjoy it," Hill said. 
After experiencing an enthusiastic afternoon celebration and a green and gold October evening in the cool Jerry Peoples stadium, the Titans remain proud.