Cam built a boat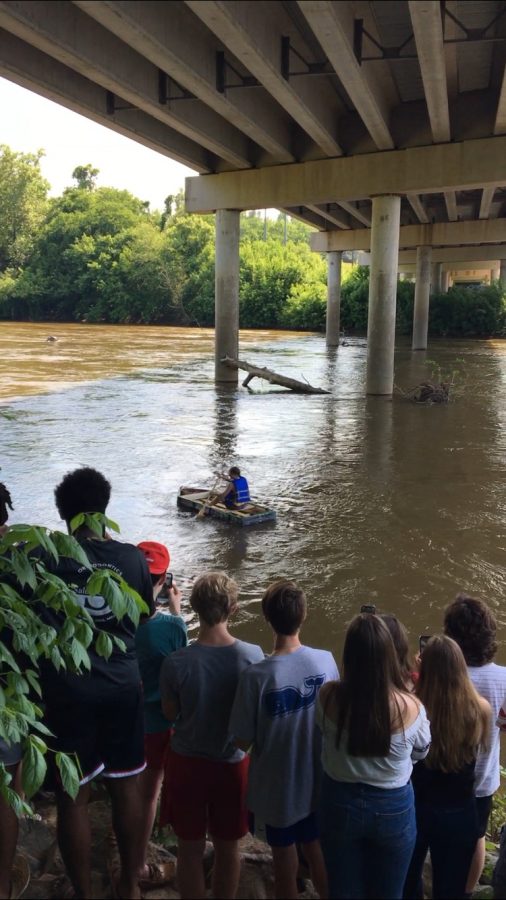 Many kids nowadays take days, weeks or even years to plan their next ventures. They often fall into the trap that for something to be deemed worthy or good enough, it takes hours of preparation or scheduling. Senior Cameron Gravely's most recent adventure proves otherwise. Sometimes one simply wants to create for that purpose alone. Gravely took this to heart and built a boat.
His inspiration stemmed from an art club he was involved in in middle school, which allowed him to explore his creativity in ways counter to the norms of typical art projects.
"We had to make an umbrella and for mine I did origami boats; that was the start of it," Gravely said.
As the saying goes, "it takes a village." With the help of several of his friends, Gravely built a wooden rowboat in the span of four days. Made out of a door frame and two pallets, he built the entire boat for free, collecting scrap wood from neighbors. His measurements weren't precise, and it's sealed only with industrial saran wrap and Flex-seal, but its structure is true.
He advertised in the upcoming days, covering every possible nook and cranny of West and Career Center with homemade posters, which proclaimed purely, "Come See My Boat!"
Garnering a crowd of more than 80, friends from schools all over Forsyth County gathered at Tanglewood's river access Saturday, May 18 to see Gravely sail the Yadkin River. As Beethoven's Symphony No. 5 played from a friend's speaker, Gravely was lowered into the Yadkin and began to row. The crowd let out an exuberant roar like they were witnessing the entrance of their favorite rock star on stage. It floated! It sailed!
Gravely's nautical adventures are not over yet. He plans on building a boat large enough to carry himself and several friends as well. Be on the lookout for the next round of Gravely posters, heralding the sailing of "Big Buh #2" this summer. Sometimes, one has to take a risk, do something for the sake of doing it. Sometimes a boat is all you need.
About the Contributor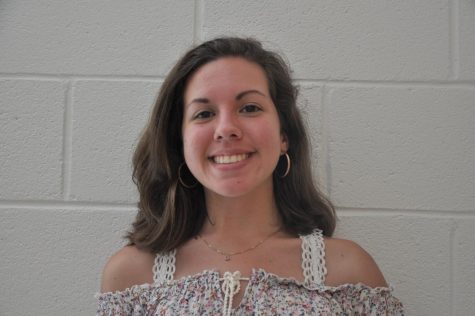 Leanna Bernish, News Editor
Leanna Bernish began writing for the Zephyr as a news writer during her junior year of high school. She wrote occasionally for sports and features as well,...