Chick-fil-A 2020 Budget Cuts Support for Anti-LGBTQ+ Organizations
Vegetarians and carnivores alike can equate the cheerful phrase "It's my pleasure" with Chick-fil-A. What isn't as cheerful is the company's storied past of donating to organizations with histories of being anti-LGBTQ+, such as the Fellowship of Christian Athletes (FCA) and the Salvation Army. FCA's sexual purity statement explicitly speaks against gay marriage and those who identify as part of the LGBTQ+ community.
The Salvation Army, however, has made recent strides in changing its narrative and mission to one focused on serving the LGBTQ+ community through homeless shelters, job training and youth suicide counseling, among other services. Their core belief is "All people are deserving of Christ's love, regardless of race, gender, ethnicity, sexual orientation, or gender identity," according to their website. Reflecting the fact that 73 percent of Americans believe that "gay or lesbian relations between consenting adults" should be legal, according to a Gallup poll, the company's views and practices seem to have shifted for the 2020 fiscal year.
Chick-fil-A continues to earn a positive revenue stream despite its recently tarnished reputation, standing as the third largest restaurant chain in America in 2019, according to Business Insider. In a partial effort to rejuvenate their reputation, the company will not be including donations to any anti-LGBTQ+ groups in the 2020 philanthropic budget, according to Vox. The Chick-fil-A Foundation will instead focus their giving on education, homelessness and hunger, allotting $9 million in an effort to better the lives of children in need.
While this redirection of funds could be seen as a small victory for the LGBTQ+ community, Chick-fil-A has left it unclear whether these changes will be permanent.
About the Contributor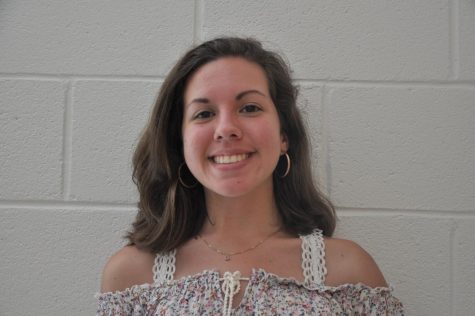 Leanna Bernish, News Editor
Leanna Bernish began writing for the Zephyr as a news writer during her junior year of high school. She wrote occasionally for sports and features as well,...