Maggie Estes, News Writer
April 19, 2020
Living through the coronavirus pandemic is scary, confusing, and people are often left uncertain of what comes next. From parents and guardians homeschooling for the first time to setting a new record...
Alex Vargas, Online Editor
March 27, 2020
This year has been one of the least predictable ever. Coronavirus has taken us all by storm, with Italy undoubtedly being it the hardest. However, amidst the darkness, Italians decided to create their...
Recent News Stories
Voting in the Dominican Republic paused
March 13, 2020
Early last month in the Iowa caucus, malfunctions occurred with electronic voting, but issues with recent...
Old highway reopens for business
March 11, 2020
Business 40, recently renamed Salem Parkway, has been one of the most important and useful highways in...
World on Fire: Australia bushfires contained
February 18, 2020
Social media has recently been inundated by videos and pictures showcasing violent fires, your favorite...
Clara LaRue, Features Writer
May 21, 2020
With the coronavirus outbreak, came the onset of online chaos. Bored people all around the world are eager to make their mark by becoming an overnight sensation. With apps like TikTok, getting "famous"...
Lillian Reid, Features Writer
May 21, 2020
If you're bored in quarantine, and you want something productive to do, look no further. Rainn Wilson (aka Dwight Schrute from The Office) has been hosting Instagram Live shows called "Hey, Human!"...
Recent Features Stories
Spring cleaning is good for the soul
March 3, 2020
When everything is a mess and life feels out of wack, it's time to tidy up. With spring on its way, the...
Work Out How To Work Out: A simple guide to getting fit
March 3, 2020
Exercise: one of the hardest things to do when you have a couch and a phone. It's tough to work out,...
Olivia Pratapas, Sports Writer
April 11, 2020
Seasons, hard work, memories, and championships have all been taken away from collegiate players and teams as the virus known worldwide has interrupted our way of life. Due to the nature of COVID-19...
Jackson Stanley, Sports Editor
April 11, 2020
COVID-19, better known as "Coronavirus", originated in Wuhan, China, and while the disease was first suspected to be pneumonia, the Centers for Disease Control and Prevention (CDC) soon discovered...
Recent Sports Stories
Load Management: The NBA has a new "injury"
December 11, 2019
Tickets to see the Milwaukee Bucks play the Los Angeles Clippers on Nov. 6 cost fans an average of $142....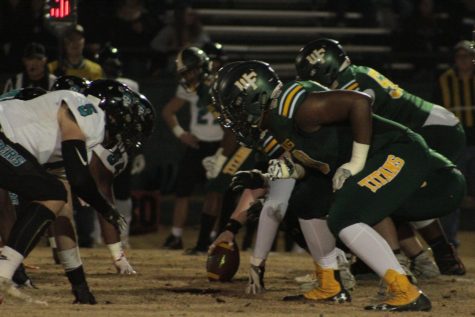 Photo Gallery: West defeats the Reagan Raiders in playoff game
November 27, 2019
Enter your email address below to receive updates when new articles are published.
West Forsyth High School

48

Lake Norman High School

63

Feb 25 / Varsity Basketball

West Forsyth High School

53

R.J. Reynolds High School

67

Feb 18 / Varsity Basketball

Loading ...