A breakdown of love languages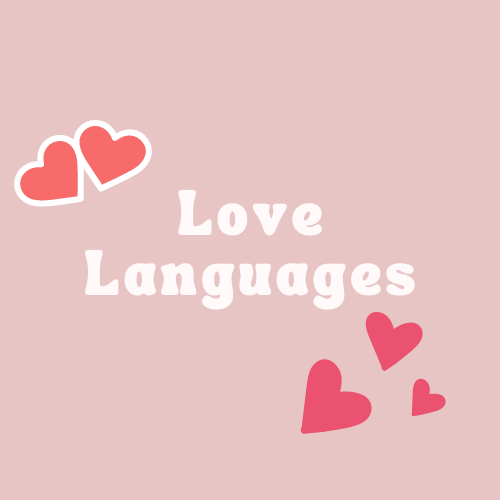 Everyone gives and receives love in their own individual way. To help you understand this, these love languages have been divided into five different categories by author Gary Chapman. For any relationship, whether it's platonic or romantic it's important to understand each other's love language in order to have a healthy relationship. The whole point of knowing someone's love languages is so that you can show them love in the way they best receive it. These are the five different love languages and what they mean.
Words of affirmation
Ever had someone say "I love you" way too soon? It could be a red flag or "words of affirmation" might just be their love language. This type of person needs affection through spoken words of encouragement, kindness and uplifting quotes. I'm not saying they need to be constantly complimented or told "I love you," but hearing it every once in a while could very well make their day.
Quality time
Now for the people who are frequently asking you to hang out and always want to spend time with others. These types of people really appreciate active listening and eye contact while having meaningful conversations. Even if you are just working near each other your company means the most to them.
Acts of service
For some people, actions speak louder than words. They show others love literally, by doing physical acts. They help others by doing anything they can to make their life a little easier. Someone who has this love language also enjoys others doing small things for them as well, such as making soup for them when they're sick, getting them coffee in the morning, or even doing their dishes.
Physical touch
People with the physical touch love languages receive and give love best by physical affection. This person is the one to reach out and touch your arm or hug you. In order to connect with a person under this category, they need physical closeness in order to effectively feel or express love.
Gift giving
Gift giving is a universal way to express love for someone- birthdays, holidays, graduations, weddings, etc. This type of person's motto is "it's the thought that counts." No matter what it is, if they feel like you want it or need it, they're getting it for you. To uplift this person, give them a little gift randomly, such as chocolates or flowers.
Love languages can change your whole outlook on how you treat someone in a relationship. Many people may have a combination of these five categories so it's important to have a conversation to see what best serves your special someone. To learn what your love language is, take the quiz here https://www.5lovelanguages.com/quizzes/love-language .