Why I'm getting the COVID vaccine
Rolling out at a speed of around 2 million a day, the COVID-19 vaccine is now a huge topic of conversation and quite frankly, debate. While many people are concerned and skeptical about the vaccine, others are jumping at the chance to get their shot to help get us all closer to some sense of normalcy. I'll admit I was on the fence about the vaccine when I first heard about it. America has a history of using it's people (especially people of color) as test subjects for medical advancement. However when I found out a vaccine was available to me so soon, I decided quickly that I would in fact be getting my shot.
To be clear, I was extremely concerned about the vaccine once it started rolling out in America. So I sat down and did some research of my own. The Pfizer Vaccine was tested on 40,000 people before it was approved by the FDA, according to NBC. The other vaccines, Moderna and Johnson & Johnson were also extensively tested. The vaccine variants are continually being tested as each new dose rolls out, so I feel fairly confident in my decision to get the shot.
I'm getting the vaccine so I can hug my grandmother again. I haven't hugged her since last March. She got both shots of her vaccine so once I get mine, I'll be able to go over to her house and hang out with her like I used to. Besides just her, I want to be able to spend the night with my friends again. My family is immunocompromised, so I've been doing my part in social distancing. When summer rolls around, I want to be able to go to the pool and lay out in the sun with my friends, and take day trips to different places together.
I'm getting the vaccine because I want to travel. There are so many trips I want to take. The beach, Canada, a cruise with my friends. Maybe not all of them this year, but I truly don't see an end to this pandemic anytime soon. Once I get vaccinated I'll be able to take all the trips I want while staying safe, especially if it becomes a travel requirement. I want to be able to book my vacations and not worry about catching or giving someone a deadly virus.
Lastly, I'm getting the vaccine because I am terrified to go to college without it. I've watched all the outbreaks from colleges this whole year. Quarantined dorms, limited social activities, weird breaks. I don't want to have to deal with all that. I know I won't have control over some things, but if more college students have the same attitude as me regarding the vaccine, then maybe my freshman year will look more normal. After this joke of a senior year the Class of 2021 has had, I'd like to experience a somewhat normal start to college.
Do we know the long term effects of the vaccine? No, but we also don't know the long term effects of COVID-19 itself, and at any point, I could catch it. I would rather protect myself right now from something that is known to be harmful.
About the Contributor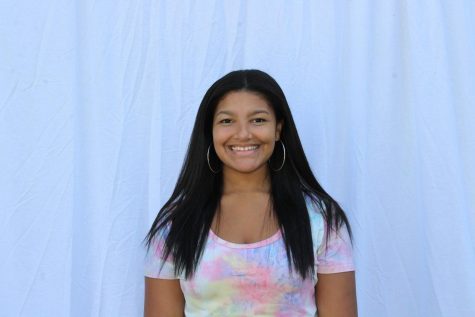 Gabrielle Jenkins, Co-Editor in Chief
Gabrielle Jenkins is coming fresh off the heels of her first year on the staff as the 2020-2021 Zephyr Co-Editor in Chief. While keeping busy with helping...