Boogie down to love town
Depending on your relationship status, Valentine's Day can be one of the worst days or one of the best days of the year. Music is something that can make the day end in tears or love. To help you out with this, here's a compiled list of songs that will fit almost anyone's circumstances for this holiday. From being in love to being single, there is bound to be a song for you.
Better Together — Jack Johnson
This song is perfect for any couple this Valentine's Day. Although, everyone that is single probably hates you, drown them out with this. This is also part of the curious George soundtrack, so we all know it's amazing.
Complicated — Carolyn Dawn Johnson
The title says it all; this song is for when your love life is everything but stable. Carolyn puts her feelings out on the line so you don't feel alone. This masterpiece puts all of the confusing feelings into a song.
Please Notice — Christian Leave
One of the worst crushes to have is when you like them, but you don't know if they like you. Put some headphones on and listen to this absolute banger to feel like you aren't alone in all of this.
better off — Jeremy Zucker & Chelsea Cutler
Did you just get out of a relationship at the worst time possible and need to move on? This song is about loving someone but being better apart. This lets you know the right person, wrong time is a real thing.
Drivers License (clean) — Oliva Rodrigo
Even if you aren't heartbroken, this song will single-handedly do it for you. If you miss someone, get in your car, blast this gem and drive alone past their street.
Big Girls Don't Cry (Personal) — Fergie
This OG hits extremely hard, especially when you need to focus on yourself, instead of someone else. It's important to know you can do it and you're not alone. Don't let the title fool you; it makes everyone cry.
She's So Gone — Naomi Scott
Finding who you really are after getting out of a relationship is one of the best things that can happen. This Lemonade Mouth classic lets everyone know that you aren't the person you used to be.
On My Own — Ross Lynch
Another Disney original coming in to save the day. This is perfect for anyone who has learned that being alone is okay and knows they can make it on their own.
Have it All — Jason Mraz
If you don't have a significant other this holiday, no worries because you always have your besties. This song talks about how much you want someone to have everything they want. Send this in the group chat, and wish them happy a bestietines.
18 — One Direction
Of course, I had to add a 1D song for all of our hopeless romantics. Don't worry if you don't meet the one by 18; you can always change the words.
Whether it be screaming these songs at the top of your lungs or crying to them in the shower, they're all definitely perfect for Feb.14. If you're feeling bold you can even send them to the person who you wish was your valentine.
https://open.spotify.com/playlist/6BZvD6c5dFYvPXjSpgusLY?si=EWDjQKR5QPKxgLkkntvHYw
About the Contributor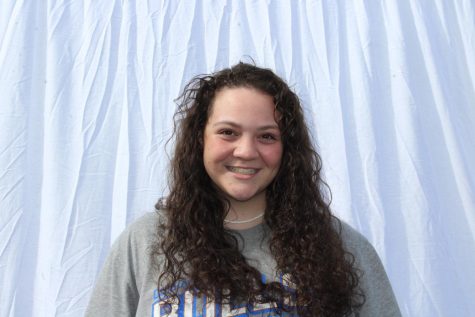 Parker Ramey, Features Writer
Parker Ramey is a junior features writer on the 2020-2021 Zephyr staff. This is her second year on the staff having previously written for an opinion....