Going the (social) distance
Five months past their usual starting date, a long-awaited season has finally begun for the boys and girls cross country teams. While many of these avid runners have continued to practice for their season, either on their own or in small groups at local trails and parks, the opportunity to finally return to the course at West with their teammates has no comparison. Ready to take it up a couple of notches, the team is prepared to try and run towards their goal of a state championship.
"I think we're looking pretty good for this season. We've been working really hard since May, and we have a really fast team. We really aren't focusing on much more than winning meets, and the ultimate goal is states," freshman Ryan MacReynolds said.
The pushback of the season due to the coronavirus has forced new regulations upon all high school sports to maintain a safe environment for the athletes to be able to continue their season. While ensuring each team member is wearing a mask before and after each practice as well as meets may seem like a hassle, safety must come first as these athletes adapt to these new situations with the help of their head coach Nathan Newsome.
"We have a really awesome coach. Coach Newsome really knows the sport and knows how to strategize with each individual runner," sophomore Sophie Cowart said.
Thanks to these regulations, the team is able to have its season. Even with some restrictions, nothing can stop their determination to make it to the top and improve amongst themselves.
"I think that the season will be more difficult this year; we will have a lot of challenges and will have to deal with COVID-19, but by the end, I think we will look back and say it was a good season," sophomore Brandt Doty said.
Not only do these athletes have high hopes for the team overall, but some have personal goals they hope to fulfill as well.
"I'm really hoping that my last season will be one to remember and that I just continue to make memories with the team that I'm on," senior Eliza Broce said.
Working together is a crucial part of this team, whether it be encouraging each other to keep going, or just making someone feel they are included within the group. This team is closer than ever as they work hard together each day at practice.
"We are very tight-knit, which is probably why we are so good. We run together as much as we laugh together, which really makes the 'running' part a lil' easier," Broce said.
With several new freshmen joining the team family during this crazy time, the older members make sure they feel comfortable and welcome as they start their running journey.
"I want to be a good teammate and help the freshmen have a good year. I want to break 16:30 in the 5K and help the team," Doty said.
This motivated group of athletes are ready to put themselves in gear as this season begins.
About the Contributor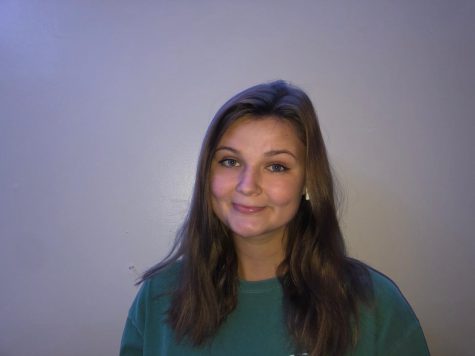 Ella Menzi, Sports Editor
Ella Menzi is in her third and final year on the newspaper staff as the sports editor for the 2020-2021 school year. She enjoys spending her time with...