Trick or treat yo self
Everyone likes something sweet once in a while and now with fall here we have, more options than ever. A fun social distancing past-time is baking! With these four (easy) fall recipes you are sure to make the house smell of pumpkin spice and everything nice. Plus you'll have tasty treats to share.
1. Banana Bread
Banana bread is everyone's favorite and with this recipe you'll have plenty to give your friends to spread the love and make fall more memorable.
Ingredients:
2 cups of all purpose flour
1 teaspoon baking soda
¼ teaspoon salt
½ cup butter
¾ cup brown sugar
2 large eggs eggs, beaten
2 ⅓ cups mashed overripe bananas
Baking: Add all of the ingredients together and pour them into a prepared loaf pan to put in the oven at 350 degrees for 60-65 minutes. Once finished take out your banana bread and, if desired, sprinkle some cinnamon and sugar on top.
Tip: Don't mash the bananas too finely.
2. Pumpkin Chocolate Chunk Oatmeal
This recipe is sure to make your house smell like pumpkin, they're not only good for you but also a good source of protein.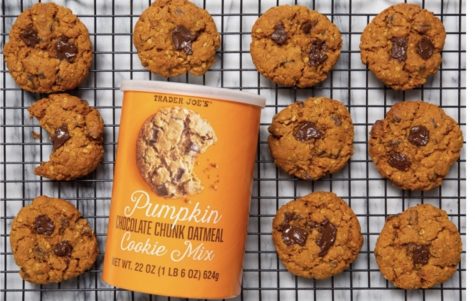 Ingredients:
Pumpkin Chocolate Chunk Oatmeal Cookie mix (from Trader Joe's)
2 eggs
1 tbsp of vegetable oil
1 cup of milk
(directions are on the container when purchased)
Baking:Role the mix into 24 tiny balls. Place each ball two inches apart on a baking sheet. Preheat the oven to 350 degrees and then insert cookies for 15 minutes. Once taken out, let them cool for five minutes.
Tip: Use a mixer to get a fine mix of the batter.
3. Apple Pocket
This is best eaten with family and friends! It is a very quick and easy dessert to make for everyone, even without experience.
Ingredients:
3 small (2-1/2″ dia) (approx 4 per lbs) sweet apples — peeled, cored and thinly sliced
2 tablespoons sugar
2 tablespoons flour
Pinch of salt
1 teaspoon apple pie spice
1 tablespoon vanilla extract
1 (15 ounce) package prepared, unbaked pie crust, thawed
milk
1 egg, beaten
Baking: Preheat your oven to 375 degrees. In a bowl, toss apple slices together with sugar, flour, salt, apple pie spice, and vanilla extract until evenly coated. Lay pie dough flat on a lightly greased baking sheet. Pile apples on one side of dough, leaving a one inch border. Brush border and the opposite half side of the dough with milk. Fold dough over apples, being careful not to over-stuff or the dough will tear. Fold over edges and pinch together to seal. Cut several small slits in the top of the pocket with a sharp knife, then brush the top with beaten egg. And bake for 40 minutes until golden.
https://www.allrecipes.com/recipe/77447/warm-apple-pocket/
3. Pumpkin Muffins
This batch of pumpkin muffins makes up to 12, so its a great snack to bring when getting togethers with friends.
Ingredients:
2 cups of all purpose flour
1 tbsp of baking powder
2 tbsp of salt
1 tbsp of spices including cinnamon, nutmeg and ginger
¾ cup of granulated sugar
⅓ cup of vegetable oil
1 can of canned pumpkin (fresh will work too)
eggs (2)
1 cup of apple juice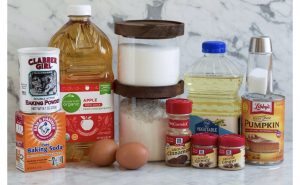 Baking: Add all of the ingredients to a mixing bowl. Mix until the batter is homogenized. Line a muffin sheet with muffin liners, and use a nonstick spray. Next, get the mix, and fill the muffin liner up to about half way so the muffins will not overflow. Preheat the oven to 350 degrees and bake muffins for 20-25 minutes.
Tip: Make a muffin topper by combining butter and sugar. Sprinkle over muffins before putting them in the oven.
Make sure to try out at least one of these season treats this fall, and share it with your friends and family. I'm sure they will leaf you wanting more.
About the Contributor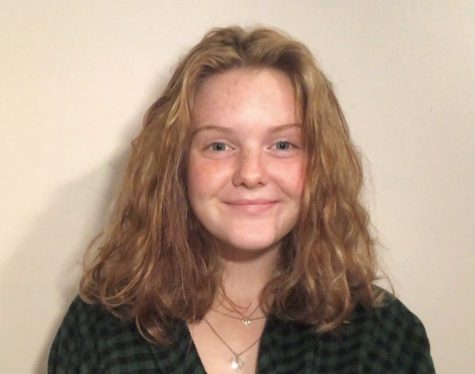 Liv Brandon, Features Writer
Liv Brandon is a features writer on the 2020-21 Zephyr staff. This is her first year on the staff. She pole vaults on the track team and loves to hang...