Don't Call it a Comeback: Cross country and volleyball lead return in the time of COVID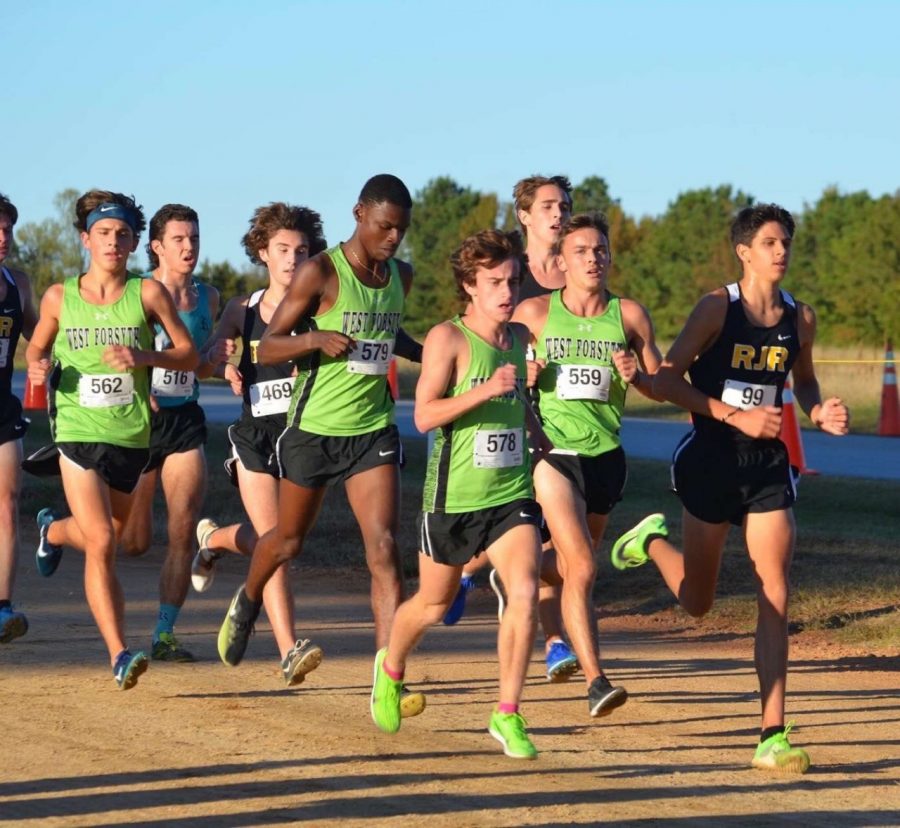 I doubt you need an overview, but here is one for good measure. In March, COVID-19 otherwise known as the coronavirus, hit the United States. In just the first month, approximately 25,000 people tested positive for coronavirus, and over 800 people died. As COVID-19 emerged as a daunting and immediate danger to the public, national and local lawmaker's shut down not only restaurants, retail stores and gyms, but also schools, ending school sports along with it.
On Aug. 12 the North Carolina High School Athletic Association (NCHSAA) organized a new schedule and set of guidelines for the 2020-2021 sport season specialized to keep the athletes, coaches and anyone else involved safe. For starters, they moved all of the contact sports further into the year while scheduling sports with less physical contact earlier in the year. The first being cross country and volleyball, scheduled to begin Nov. 4 as of right now. After a long summer of anticipation, teams are hot on the heels of a pandemic but excited to make their return nonetheless.
"I'm excited to get back into a 'normal' routine and be able to spend time with my teammates," junior runner Shelby Lowder said.
But of course in the midst of this pandemic, hope and excitement is often accompanied by doubt and uncertainty.
"What I was definitely most worried about was not being able to have a season; it's my senior year, and cross country season is my favorite, so I was really hoping it wouldn't get cancelled. My biggest fear is not having a season or not having the state championship meet,"
senior runner Jeremy Eldredge said.
As Eldredge said, this is the seniors' last year to make their mark in high school, and for some, it may be the last time they play the sports that they have dedicated so much time towards.
"This year I'm excited to hopefully have a senior night since it is something that is tradition for all sports and especially volleyball. Every year I've helped out with all the other senior nights and making them special, so I hope and am excited for my own," senior volleyball player Gaby Ferrer said.
Not only do the players look forward to capitalizing on their last years as high school athletes, but the coaches hope too as well. Cross country coach Nathan Newsome is hopeful for his experienced teams having a highly competitive season.
"From a team standpoint, the girls team finished second in the state last year, and they have all of their starting runners back along with a few additional new, good runners. They were state runners up the previous year, and then the year before that they were third, so this year I think they have a good shot to win it. On the boys team, we have four of the returning top seven back after graduating a couple, but I think they will surprise a lot of people with how good they will do. We hope to win the conference as well as regions on both teams, and we are hopeful for a good year," Newsome said.
The NCHSAA guidelines focus mainly on proper social distancing when possible, frequent and effective hand hygiene and disinfecting high touch areas. They put these rules in place for a safe and successful season, so it is imperative that all athletes follow them closely.
"I do think this plan will work, but only if everyone is being safe and staying healthy. Obviously, someone could still get the virus while attempting to stay safe, but if we all follow the expectations, I think we can minimize risk of contracting it and keep our players and coaches as safe as possible," Ferrer said.
With the safety of players, coaches and their families to worry about now this adds a whole new level of stress. Expectations are rising but our coaches are ready for them.
"I don't think that this is adding pressure because I can't control who gets sick, however, there is added stress to creating a good environment for the players to grow and develop their skills as players and people. I'm excited to come back because we haven't had volleyball in a long time. Sand volleyball was canceled last spring, and my club team that I coach was cancelled as well, but I'm looking forward to getting back to work with my players coming up from JV as well as returning players and especially my seniors, who I've worked with for a while building our respect and trust for each other. It's been proven by other school districts and schools in other states that as long as everybody buys into the guidelines we can make a successful return to sports," volleyball coach Lauren Gillon said.
As the highly anticipated sports seasons return, we will see how these new schedules and guidelines will pan out in an unprecedented time like this.
About the Writer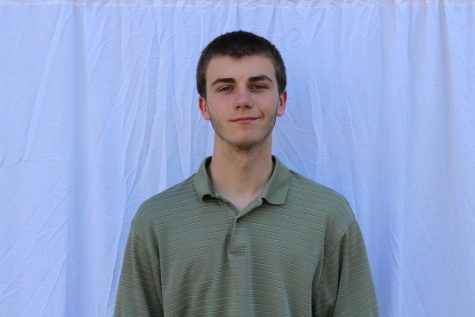 Jackson Stanley, Co-Editor in Chief
Jackson Stanley is many things, a proud Juice Shop employee, a die-hard fan of the Toronto Raptors and last but not least, the Editor-in-Chief for the...