World on Fire: Australia bushfires contained
Social media has recently been inundated by videos and pictures showcasing violent fires, your favorite animals suffering as their habitat is destroyed and people fleeing for safety due to bushfires in Australia. The fires began in September 2019, caused mainly by arson and were the worst in early January 2020.
Thousands of firefighters, military workers and personnel from Canada, New Zealand and the United States have been working towards containing the fires, but severe damage has already been done. Ecologist Chris Dickman has estimated that more than 1 billion animals have died, and many species may have become extinct. Thirty three people have died, and more than 3,000 homes have been destroyed.
Prime Minister Scott Morrison has been quiet in his response to the bushfires, even taking a vacation when the fires were at their worst. Morrison has admitted that "things could have been handled on the ground much better". Many claim that the cause of the fires is climate change, leading to a call for a government plan to curb emissions and invest in more renewable energy. However, Morrison opposes these plans as they would limit the mining and export of coal, which Australia's economy heavily depends on. He claims that enough is being done to limit emissions, and the changing climate needs the country to create better policies for disaster management and relief.
To help with rehabilitating the country, $50 million was pledged by the Australian government with an additional $8 million for people under 16 years old. This will be used for food vouchers, support services and financial aid. $40 million will go towards communities that were strongly impacted by the fires for other needs like bills, clothing and bus tickets. Volunteer firefighters have also been promised up to $6,000 per person for lost income. Celebrities like Kylie Jenner, Elton John and Chris Hemsworth have each donated millions of dollars towards charities to help with aid efforts. Others like Bindi, Terri and Robert Irwin have helped save over 90,000 animals and have treated them for their injuries.
The fires have now been contained after a week of heavy rain that aided the firefighters's efforts, but smaller fires are still burning. The rainfall led to flooding in Queensland that has killed one person. More than 100 animal species need "urgent management intervention", according to the Australian government.
While the fires are under control, the people still require aid in recovery. Donations to the Australian Red Cross, New South Wales Rural Fire Service and St. Vincent De Paul Society can provide basic needs to Australians who need all the help they can get.
About the Contributor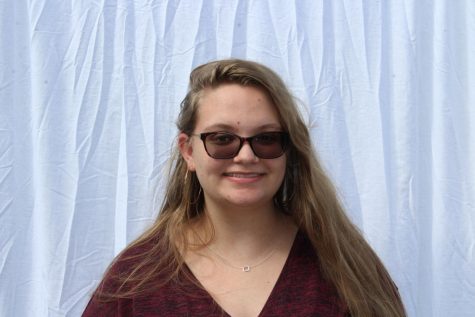 Maggie Estes, News Writer
Maggie Estes is a senior news writer, and it is her second year on the staff. She started writing for news during her junior year and wrote about current...