Iran situation starts de-escalating
2020 began with shocking news from the White House when President Donald Trump ordered a drone strike to kill senior Iranian military commander Qassem Soleimani. Jan. 2 after the news, Americans quickly began worrying about the possibility of a third World War, and Iran issued a statement warning the U.S. of harsh retaliation. In the following weeks since the strike, tensions between the two world powers have been high.
Jan. 8 Iran retaliated by firing at least 10 ballistic missiles at the United States' Ain al-Assad base. The U.S. was able to discover and track the missiles 15 minutes after being launched, letting the base know to take the proper precautions, so no one was injured or killed. Although there have been recent findings that some may have suffered brain injuries according to The Guardian.
President Trump later tweeted "Iran appears to be standing down, which is a good thing for all parties concerned and a very good thing for the world," seemingly not worried about any possible future conflicts.
News of Iran shooting down a passenger plane became major news earlier this month. Ukraine International Airlines Flight 752 was shot down near Tehran, Iran's capital. Many have accused the Iranian government of trying to cover up the accident, but its government spokesman Ali Rabiel, denied the allegations during a press conference soon after. Iran claims the accident occurred due to human error and the fear of American attacks. People suspect the plane was attacked on purpose as retaliation for the death of Soleimani since Ukraine and the United States are in good relations. Protestors are now crowding the streets of Iran chanting for the Supreme Leader Ayatollah Ali Khamenei to step down.
Khamenei soon after held a public address on Jan. 17 in which he called Trump a "clown" while defending the claim that the plane being shot down was an accident.
About the Writer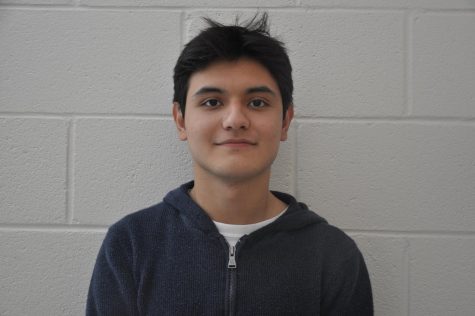 Alex Vargas, Online Editor
This is Alex Vargas' third year on the staff. He originally started out as a news writer, but now writes for both news and opinion, and is the editor...