A holiday gift for all and to all a goodnight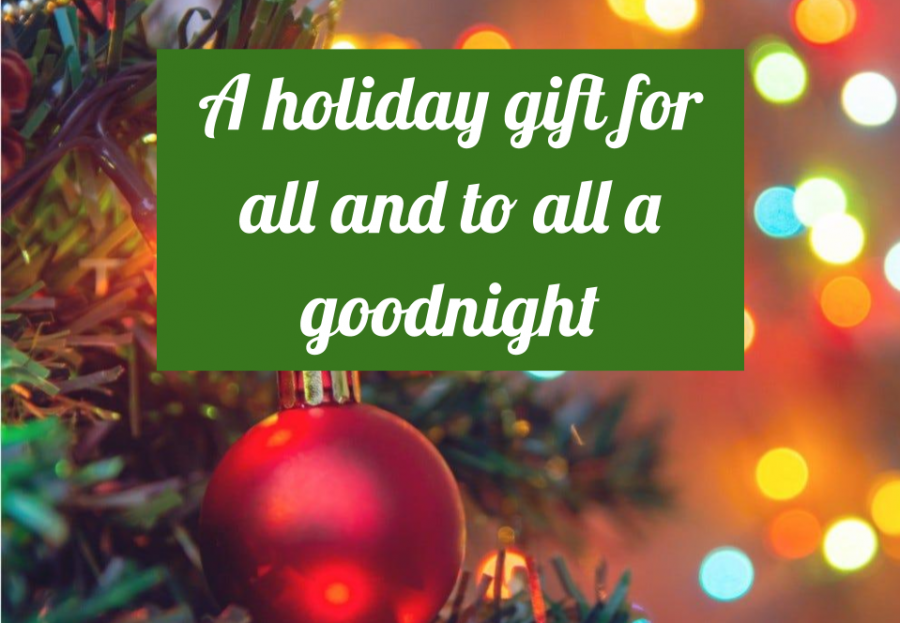 The holiday season is upon us, and with this everything being merry and bright comes one of the most difficult tasks of them all: gift shopping. Tired of not knowing what to get your friends and family? Bored with another thoughtless Amazon gift card? Well never fear, a list of universal presents is here!
Custom Pet Socks – Websites like myphotosocks.com can put the cute faces of your friends' and family's favorite pets on socks! Now everyone you know can have their dog, cat or even their turtle on a pair of socks.
A Record Player – A record player is sure to be a hit whether it's for your grandma looking to use those dusty records or your hipster cousin. Records have seen a resurgence in the past decade, meaning a plethora of different genres are available in record format. A typical record player ranges from $40 to $150 and will bring the fun back into playing music.
Color-changing Lightbulb – Any light source can be spiced up with a color-changing lightbulb, making this the perfect gift for everyone! Many are app-controlled and come with sunrise/sunset features as well as music-synching capabilities. On Amazon, lightbulbs like this go for $15.99 and will light up the holidays.
DNA Analysis Kit – Everyone has DNA! With DNA analysis kits, the average person can learn about his or her family history. These kits come from companies like AncestryDNA and 23andMe, both of which provide in-depth details about a person's genetic history just from a simple spit sample. These kits range from $40 to $130.
A Reusable Waterbottle – Help the environment and give a lifelong gift with a reusable water bottle. Reusable water bottles come in styles ranging from simple to cute and are convenient for everyone! These water bottles range from $5 to $35.
A Journal – Whether it's used for writing grocery lists or poetry, a journal is the perfect gift for anyone who puts pen to paper. It can be simple or for extra flare, have a customization with the person's name on it. Journals range from $2-$20.
A Polaroid Printer – Want to save your friends and family a trip to CVS? Get them a polaroid printer. Polaroid printers transform any digital photos into cute prints for photo albums, decorations, or to give to friends. Polaroid printers range from $90-$130.
A Streaming Service Subscription – Netflix, Spotify, Disney+, oh my! Today, there are dozens of streaming services for every kind of entertainment. Giving a full subscription, or even a month of a streaming service is a gift that all can enjoy. Subscriptions range from $5-$15 per month.
A Phone Case – In the technological age, it seems like everyone has a smartphone or cellphone. Give the gift of protection from shattered phone screens this holiday season by giving a phone case. Phone cases come in thousands of styles and can even be personalized. Phone cases range from $5-$80.
Bluetooth Speaker – If anyone you know listens to music, podcasts or audiobooks, a Bluetooth speaker could be the perfect gift. From small shower speakers to speakers that rock the whole party, a Bluetooth speaker is sure to please. These speakers range from $10-$100.
About the Contributor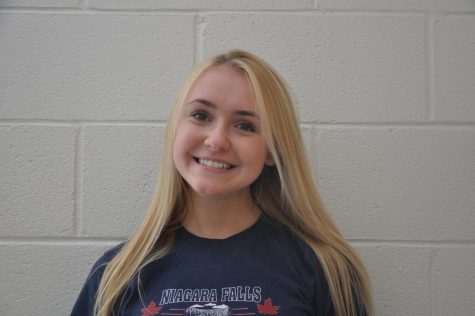 Kelly Kendall, Co-Editor in Chief
Kelly Kendall has been working for the Zephyr staff since her sophomore year as an opinion writer, typically writing about current events or controversial...