Beyond the Easel: Brynn Hutchison is more than just an artist
A family trip to Costa Rica was the inspiration that won junior Brynn Hutchison a first-place prize at the Dixie Classic Fair. The first-place piece was entitled, "Day in Arenal." Hutchison painted a self-portrait from an excursion she took to Arenal, Costa Rica. "Day in Arenal" features Hutchison sitting on a boat.
Despite her different self-portrait approach for the fair, many of her other art pieces tend to be inspired by her friends and family. Hutchison has been featured in the Dixie Classic Fair before, and she even got an honorable mention in a show called, "Spring Art Extravaganza" for her piece, "Cayson."
"I find it much more personal to draw or paint the people that are most important to me. I also use the places I travel to as inspiration for colors and backgrounds," Hutchison said.
In fact, when asked what she would do if she were to be rewarded $1 million for her art, she had big plans.
"I would travel the world [in search of further inspiration for my work]," Hutchison said.
Continuing, she said that she would also want to save dogs while she was at it.
In terms of artists, Hutchison most admires Albert Bierstadt and Vincent Van Gogh for their strides in realism and impressionism.
"I love Albert Bierstadt because of the ways he uses light in his landscapes… [and] I love Van Gogh because of the way he uses color and brush strokes in his portraits, especially," Hutchison said.
Hutchison became interested in art as a young child, and as she began to practice, her passion for art only flourished from there. She plans to continue working on art throughout and after high school, but she has also determined that she wants to minor in art in college.
Nathan Newsome, her art teacher, feels that Brynn will go far with how skilled she is. "Brynn's work is fantastic. [She has] strong, well-planned compositions, and she draws viewers in with her style. Brynn has a very mature approach to her artwork. She is very talented and works very hard. She employs suggestions and is just a sponge in her learning. [I] can't say enough praise in regards to her approach at her age," Newsome said.
Hutchison views her art as a catharsis, and while art is certainly a passion of hers, she is interested in a few other hobbies as well. She participates in both soccer and photography, indicative of her dynamic interests. Even in her free time, she will workout with soccer as another way to release stress. Hutchison is on West's girls soccer team and also plays club soccer. Her background in photography is upheld in smaller photoshoots with friends as yet another creative outlet.
Hutchison showcases talent in several contrasting fields ranging from art to sports. While her primary passion is most definitely art, she also enjoys other avenues of life to further grow herself as a person.
About the Contributors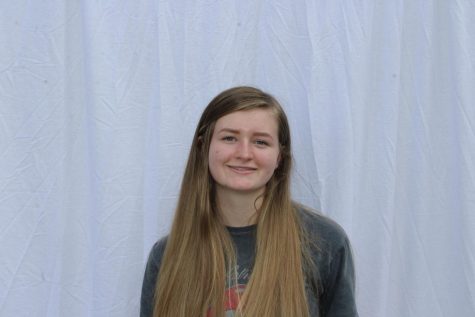 Lillian Reid, Features Writer
Lillian Reid is a senior features writer for the 2020-2021 school year, writing on the staff for the past two years. She is also the president of the Mindfulness...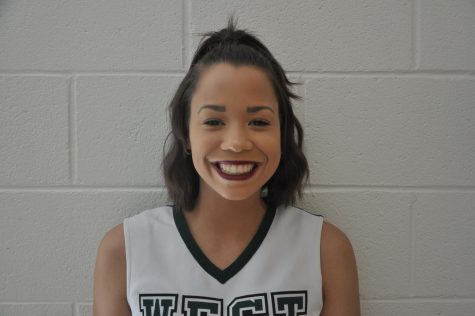 Lexy Hairston, Photography Editor
Lexy Hairston, a senior, has attended West Forsyth for two years since her transfer from Virginia. She has written for the Zephyr for two years now and...