West is 'Aceing' the Tennis Preseason
When it comes to girls sports, tennis is one you can call a showstopper. Emotional drive and talent are what set this sport apart. This season, the girls' tennis team has started on the road to victory. With an undefeated season of 6-0 so far, the team has a positive and hopeful outlook for the rest of the matches to come.
"Everyone is looking forward to conference play. Energy levels on the team are high, and we're having fun hitting lots of balls," senior Ella Orgain said. 
This season while the team is getting newly renovated courts on campus, the team is practicing at Tanglewood Park. With 11 members on the team, there's always a place for everyone on every level. Whether they're playing singles or doubles, by the end of the day, these girls accomplish their goals in every match.
"Every player works on certain individual goals they need to accomplish in practice, and when it's game day against another team, we always have a positive outlook for that game," sophomore Abigail Nix said. 
The number one seed on the team this season is sophomore Lauren Kranis, playing for both singles and doubles, she's sure to leave her mark during her season on the team. 
"My tennis role model would be Nadal because he isn't a traditional style player and has pushed the game to evolve in such an amazing way. I really admire the fight he has and his worth ethic," Kranis said. 
While in practice, the girls work on both the mental aspects of tennis as well as the physical, practicing competitively against one another.
"I like to relay personal experiences that can relate to what they experience playing tennis.  There are a lot of life lessons that you can learn on the tennis court," coach Shana Krenz said. 
The dedication the players have for this season have them ready to call it game, set, match for their conference games. 
About the Contributor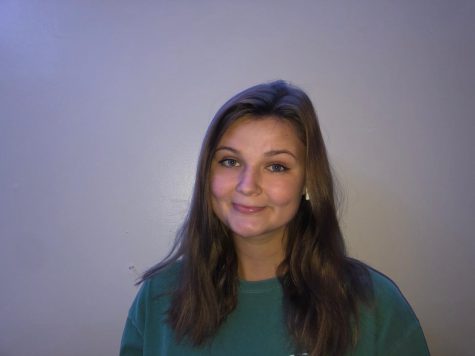 Ella Menzi, Sports Editor
Ella Menzi is in her third and final year on the newspaper staff as the sports editor for the 2020-2021 school year. She enjoys spending her time with...