Track and field team strides past competition at states
Hang on for a minute...we're trying to find some more stories you might like.
At the NCHSAA 4A track and field State Championships on Feb. 8th, North Carolina's best and
brightest high school track stars came together in tests of speed, endurance and strength. Among
the schools attending, the Titans made a strong appearance, with the boys placing 4th and the
girls placing 5th. Although the team's overall performances are impressive, some Titans left this
meet a state champions, some even setting school records. Not only did junior Mason Ellis place
1st overall in shot put, but he broke a school record as well throwing 60'03".
"I went out there and focused on what my coaches and I have been working on and I just did
what I had to do to get the win," junior, Mason Ellis said.
Among the other Titan state champions are senior Lindsay Absher in the pole vault, setting a
school record with 13'06", junior Will Atkins in the 1000 meter run finishing in 2'31" and senior
Destiny Griffin in shot put, throwing 43'08". With the season ending, it becomes time to say
goodbye to the not only senior athletes that have built relationships with the younger runners, but
also the coaches.
"For the most part we placed at or above where we were seeded, I was pleased with our
performances," Coach Newsome said.
About the Contributors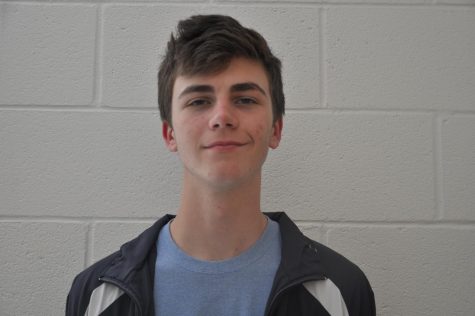 Jackson Stanley, Sports Editor
Jackson Stanley is many things, a proud Juice Shop employee, a die-hard fan of the Toronto Raptors and last but not least, the Sports Editor for the 2019-2020...