Tour de West: An Insight On Officer Joyner … And His Bike
Officer Samuel Joyner has become the talk of the breezeways recently, due to the appearance of his shiny new bicycle, which has revolutionized his job as a Student Resource Officer, putting his life in the fast lane.
Getting straight to business, the whole bike ordeal. Joyner actually chose to ride the bike around campus and even had to go to a school to be certified to ride it.
"I had to ride 10 miles on my first day of school, 20 on the second, I had to learn slow speed maneuvers, dismounts, an offroad course and a two hour spin cycle class. Have You ever taken a spin cycle class?…Don't," Joyner laughingly said.
The whole reason for the bike was so that he could get from one end of the school to the other in a shorter time rather than the time walking would have taken.
"So, unlike a lot of our schools that are set up under one roof, we have 13 different buildings. So, since I'm the only SRO here, I have so many kids and such a large campus that when I would walk I wouldn't make it that far before I would get a call where I would have to come to the office and handle something," Joyner said
The school in property entirety is 60 acres of land that occasionally Officer Joyner would have to go to his car, get onto Lewisville-Clemmons Road, and drive down Southwest Road to get someplace, like the soccer lot. The bike makes his day to day responsibilities more efficient.
"It's a quicker way for me to get across campus if there's an emergency and if I need to be back in the office, I can take a lap back and look into all the buildings, make sure everything's cool, no ones in distress, and still make it up to the office in just a matter of minutes," Joyner said.
In all the bustle about his bike I had to know, did he have a name for it? Turns out Joyner named his bike Cherry, "because look how sweet she is!" Joyner said.
While working at West Forsyth, Joyner gets to see many student lives throughout each day on campus. At Friday night Football games, as a member of the West Wackos himself, Joyner says that his favorite part about being at West is the school spirit all the students have for their school.
Officer Joyner is originally from Walkertown, and moved to Davidson county when he was 4. Since then he has lived and worked in Forsyth county with his wife Mrs. Deputy Joyner who is a law enforcement officer who works with International Crimes Against Children (ICAC).
"It's pretty good [working in the same field as her] because she understands the frustrations of the job sometimes when most people don't, so it works out pretty well," Joyner said.
Joyner has many hidden talents as well, he can draw, make wood projects for his wife to paint, sing in the shower and even ride a bike.
"I am a hidden talent. You name it, ask my wife and she'll tell you," Joyner said.
Officer Joyner has been on the Police force since 2003. He decided to take the job as an SRO officer to get a little change of pace in the field. Once he started he found he really loved it.
"Younger people are so impressionable, and you have that ability to make that change, and I've seen it already some and it's awesome. That's what it's supposed to be about ultimately, not putting people in jail, not catching the bad guys, but making changes in our society so that we're all better and we all work together, so that's the best part about working with younger people, seeing that change," Joyner said.
Officer Joyner's love for the school and how much he cares about the students lives at the school is inspirational. So next time you see him peddling your way, don't be afraid to say hello.
About the Contributors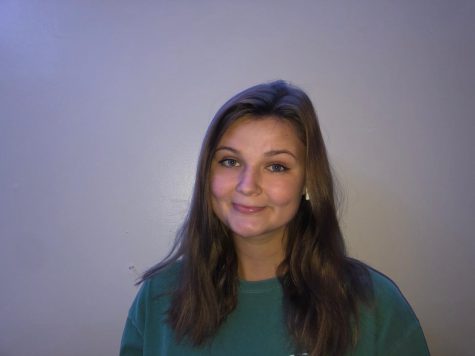 Ella Menzi, Sports Editor
Ella Menzi is in her third and final year on the newspaper staff as the sports editor for the 2020-2021 school year. She enjoys spending her time with...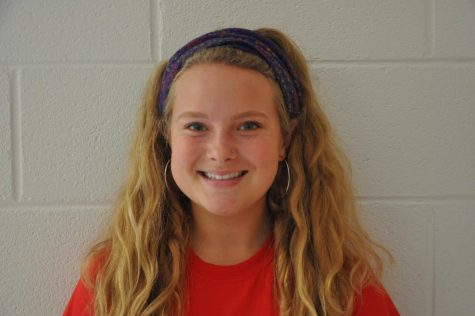 Maddy Brandon, Photography Editor
Maddy Brandon began writing for the Zephyr as a features writer during her junior year. Near the end of her junior year she was offered the position of...