Creepin' It Real: How old is too old to trick or treat?
I confidently marched up to the spookily decorated house waiting for the spoils of Halloween.
With a 6-year-old ladybug in front of me, I patiently waited as the adult dumped the candy into
her pumpkin basket. As I approached the door, I was greeted with judgement and disgust as I
was handed two fun-sized Snickers. They eyed me up and down and shut the door in my face.
After it happened again in the next hour, I decided to go home and put on some scary movies
instead. While doing this I wondered why I had been so rudely judged. Was it my costume? My
sister walked into the room shortly afterwards with the same results. I realized that the problem
wasn't our costumes or our greetings but our age. If you are older than 15, you might have gotten
the same results of a lousy heap in the bottom of your pillowcase.
Trick or treating has always been a fun festive way of celebrating Halloween. But why is there
so much judgement on the age to stop trick or treating? Many teens across the nation stop
because they are considered "too old" to partake and are judged by their friends or family. I say
that if you enjoy the tradition you should be able to celebrate without the judgement. It can be a
boring activity, but you can always make it fun if you are with the right people. If you decide to
trick or treat, bring along some friends to amp up the experience. If people try to crush your
Halloween spirit by saying things like, "Aren't you a little too old for this?" Simply reply by
telling them, "age is just a number."
In many states, there is an age limit on trick or treating, one of these states being Virginia. You
can only trick or treat between 6 and 8 p.m., and you are not permitted to trick or treat at all if
you are 12. Why are they trying so hard to crush such a loved tradition, when it does nothing but
bring joy?
You should do whatever it is that gets you into the Halloween spirit. Whether that be going to
haunted houses or carving pumpkins, do not let people judge your traditions based on something
as silly as age. As long as you enjoy it, and it is safe for you and those involved, do what you
love. Hold onto your childhood for as long as you can.; experiences like these are gone in a flash,
and you need to make the most of every second. So what if you are judged? It doesn't matter as
long as you are having fun, it's the right thing to do.
How old is too old to trick-or-treat?
Never (60%, 68 Votes)
16-18 years old (24%, 27 Votes)
12-15 years old (13%, 15 Votes)
9-11 years old (4%, 4 Votes)
Total Voters: 114

Loading ...
About the Writer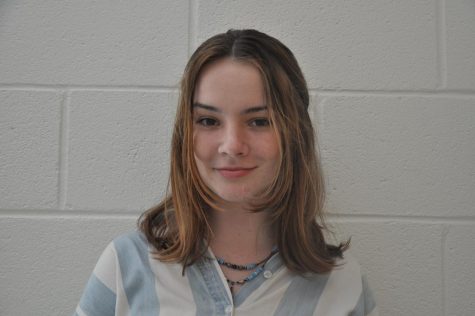 Mia Scott, Opinion Writer
Opinion writer Mia Scott is in her second year writing for the Zephyr. Although writing is her favorite thing to do, you might catch her playing guitar,...