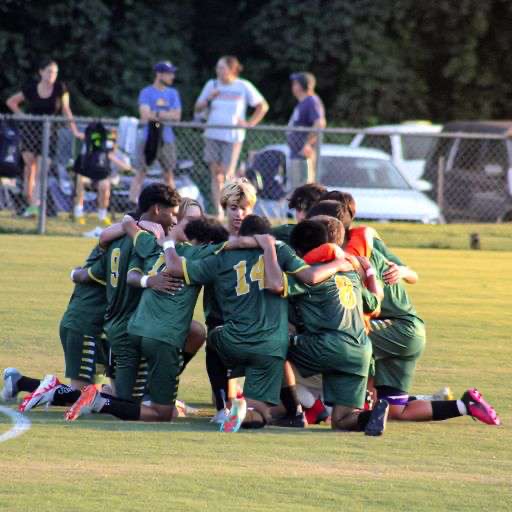 This Friday night attention will be turned to the varsity soccer team as the football team has a bye week. This will be the seventh annual Friday night Fútbol. It gives the players one game under the lights to show off and reward them for all of the work they've put in throughout the season.
The boys soccer team is currently undefeated with a record of 4-0-1 and are hoping to continue that momentum heading into Friday's game against Asheboro.
West lost some very strong seniors due to graduation, but lots of players have come back even harder for their second or third season. On the flip side, one newcomer, junior Ryan Penaloza, who spent most of his time last season on JV, has recently moved up to varsity and has been dominating.
"He [Penaloza] spent most of the year on JV last year but he has come onto the varsity team and been a real threat, defensively and in the attack," head coach Jeffrey Williams said.
The team is hoping to keep their winning streak going the rest of the season and ride it into the playoffs.
"The outlook for the season is good as long as we keep improving and do not sustain many injuries," Williams said.
Supporters, family, friends and students will head down to Durwood Pack Soccer Stadium Friday, to watch the boys in action at 7:30 P.M.
This game is very similar to a typical football atmosphere since there will be an appearance from the cheerleaders, dancers, student section and the band. All of these outside factors have a large effect on how the team plays, compared to a regular game. In a stadium filled with family members and friends, some fear these outside factors will make this game a bit challenging for some of the players.
"Sometimes with bigger crowds, the guys do get distracted, and it's harder to convey directions to them," Williams said.
The atmosphere hasn't only changed just for the players, but also the student section. Many students are used to spending Friday nights at football fields across the county.
"It's like all of the attention goes to the soccer team and it hypes the team which in a way makes them better," senior Ricardo Aravena said.
Friday Night Futból are some of the players favorite nights, and as the day approaches, adrenaline is starting to kick in.
"My favorite part about Friday Night Futból is all the people who come and make the atmosphere much more fun than a normal game setting, I'm just getting really hype about it," senior goalkeeper Matthew Barghout said.
If you want a break from football, come and give fútbol a try instead.