Top of the Titans: The best five athletes in West Forsyth history
Over the last 60 years, West Forsyth has proven to be a powerhouse of athletic talent; and has produced some of the area's most notable and successful competitors. Nationally ranked 5-star defensive ends, basketball legends, MLB superstars and even a world renown skateboarder all share the same roots embedded in the Village. These 5 standouts are not only some of the truest embodiments of what it means to be a Titan, but the best athletes to ever come through the school.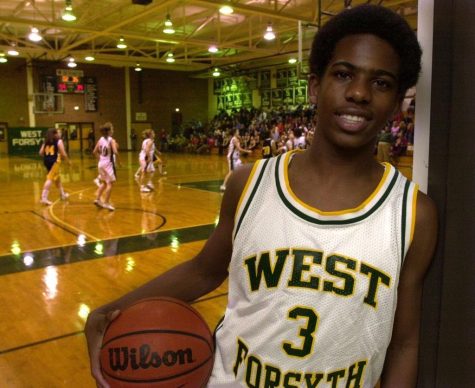 Chris Paul
From exclusive Jordan shoe releases to nationally broadcasted State Farm commercials, the Suns point guard is the headstone of West Forsyth athletics, and maybe Winston Salem athletics as a whole. Before Paul's Hall of Fame 15 year career in the NBA, "The Tre" was the stomping grounds of "CP3". Paul first really attracted the public eye when he dropped 61 points for his recently deceased grandfather his senior year in a conference game vs Parkland. After his career at West he would stay home three more years and hoop for the Demon Deacons, averaging 15 points, 6 assists and 3 rebounds a game earning him a top 5 draft pick in the 2005 NBA draft. Although Paul is yet to win his desperately sought out ring, has still been recognized as All NBA First Team 4x, NBA All Star 11x and First Team All Defense 7x.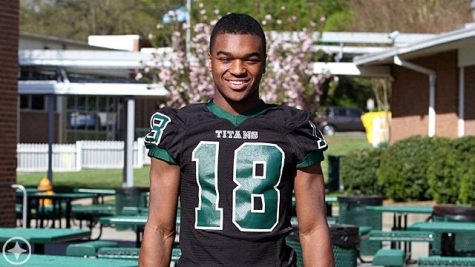 Darion Slade
Ask any football coach who the best player to come through the school is, almost every single one of them will say "Darion Slade." Slade was a two-sport phenom who dominated the hardwood and dropped jaws on Friday nights. Although his preferred sport was basketball; everyone was more than aware of his one of a kind ability on the gridiron. In high school, Slade played QB… well, more so lined up behind center every play and then would most of the time proceed to simply run past all 11 defenders for an absurdly long touchdown. Doing so earned his ACC offers from the likes of schools such as NC State and Wake Forest. Instead however, he would choose to attend Campbell University after being promised he could play both basketball and football. Despite never actually being allowed to play basketball, Slade would continue on with the Camels and is currently a NFL caliber defensive back at Campbell, and plans on entering the draft next year.
LaQuanda Barksdale
LaQuanda Barksdale is arguably the second best basketball player to ever come through the school, and one of the best three point shooting WNBA players of all time. Barksdale was a four year starter on the girls basketball team; and immediately was recognized as one of the best players in the area. Barksdale would continue her athletic and academic career at UNC Chapel Hill, where her senior year she averaged nearly 20 points per game. After also leading the Tar Heels to an ACC championship, Barksdale would play her professional career out with the Portland Fire and San Antonio Stars. Barksdale is now retired and is the head coach at Meredith College.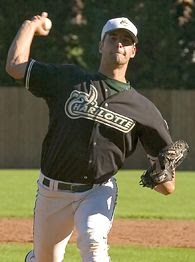 Erik Walker
Erik Walker was one of a kind. The 6'4 flamethrower complemented a 91 mph baseball with a sharp curve and disgusting slider; and quickly established himself as one of the best pitchers in the area. Walker went on to play at UNC Charlotte and was drafted with the 21st pick by the Tampa Bay Rays. Walker was on path to an incredibly successful baseball career before tragically drowning in The New River in 2007.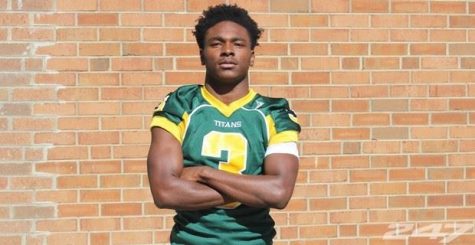 JaQuan McMillian
Before Greenville grew accustomed to chanting "J-Mac" every saturday; JaQuan McMillian terrorized the CPC at the varsity level for four years. After earning his starting spot on the team, McMillian was awarded All Conference honors as only a freshman; and would go on to accumulate almost 30 interceptions as well and 3 more all conference honors. Almost halfway through the 2021-2022 season, McMillian is the top ranked corner in college football. With four interceptions, 12 pass break ups and a defensive touchdown, McMillian has established himself as the anchor and leader of East Carolina University's defense.
West Forsyth will without question continue producing athletes at the next level. The decades of tradition and culture have proven to not only mold greatness on the field; but leaders in life.