Drumline, our hearts beat for you
When the third quarter rolls around, the student section cheers louder than ever, but not because the football team has scored a touchdown. Drumline, the heartbeat of the fans and the rhythm of Titan culture is front and center. These seven students and their sticks know how to get a crowd riled up like no other.
Third quarter performances are senior section leader Cameron Sluder's favorite part of being on drumline.
"That's just the peak of everything," Sluder said.
At the first home game against A.C. Reynolds, Sluder found it refreshing to have such an engaged student section cheering him on.
"It was sick. Y'all did so good. It was really cool seeing a big group of people again. It had been a really long time, and I think everyone was just so stoked to be there, and it was clear because y'all were wild," Sluder said.
Senior percussion caption head Lamont Monroe agreed.
"It was one of the best student sections I've seen in the four years that I've been at West. They were really excited and enthusiastic about being there. It was just a big crowd too and it wasn't what I expected for our first game coming back from COVID," he said.
Drumline was able to perform last year, but it was full of unknowns and COVID-19 restrictions.
"We kinda had like a halfway drumline. We really only did the football games, and we didn't have that much practice going into it. So we technically had it, but it wasn't anything like what we're doing this year," Sluder said.
To deliver such extraordinary performances, a lot of preparation must come first. The marching band practices every weekday besides Wednesday, and begins Saturday morning practice in October. Monroe feels lucky to share the leadership role with Sluder.
"It is amazing to work with that man. He's pretty cool. He's amazing, he's chill, he's an excellent drummer. He's diligent, hardworking. He knows when to be serious and when not to be serious. I like working with him on drum line. We've come a long way since our freshman year," Monroe said.
During a typical practice, Sluder and Monroe meet 10 minutes before everyone else arrives to make a plan for the day; the others come at 4p.m. The band director, Patricia Hughes, talks to the general band and then all equipment is moved outside as weather allows. There's 10-20 minutes of warmups and then the drumline runs through different pieces of music with the rest of the band.
What most don't realize is that beyond football performances, there are also separate band competitions on a couple of Saturdays in October, and the majority of practice time is spent working towards getting good scores in those competitions. Of course, strong leadership is required not only to set an example of hard work, but also to create good chemistry and set a tone of positivity.
"It's clear when Lamont and I are in a good mood, everybody else seems to follow, and practice seems to go well. It's definitely important for us to show up with a good mindset because they kind of look up to us. Or it seems like they do," Sluder said.
He feels that the group of seven shares a special bond and passion that is crucial to perfecting their performances.
"I feel like we enjoy what we do a little bit more than everybody else. I can't say that for sure, it just feels like that to me," Sluder said.
Sluder's enjoyment of what he does combined with his warm personality is part of what makes him a great leader.
"It's actually been super fun because we've been able to bring younger kids in. It's always been like a group of friends. We've always gotten together well. It's been cool to bring new people into that and see them connect with other people," he said.
Sophomore bass drummer Annalyn Crumpton loves working with Sluder and Monroe for her first year on the drum line.
"They're both super nice guys and I enjoy being able to work with them. I'd say they're pretty good leaders and they're a lot of help," she said.
"To be a good leader you gotta make sure that everyone is okay…You also gotta be understanding and you have to lead by example," Monroe said. "Good leaders don't boss people around, they just help and guide them along the way."
Leadership is paving the way for the marching band to continue its great spirit in the years to come to ensure that everybody knows that game time starts at the third quarter.
West Wacko leader senior David Atkins credits the drum line for the atmosphere they create at every game.
"Everybody absolutely loves the drumline and can't get enough of them. They bring an unmatched level of energy and excitement to games that other schools just don't have," Atkins said.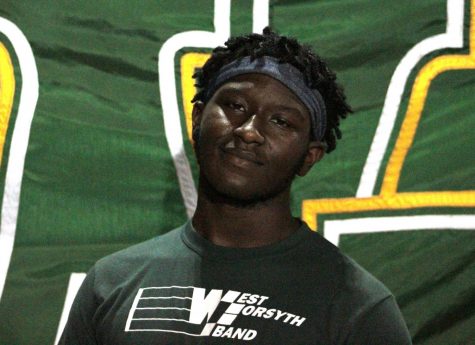 Lamont Monroe- Tenor Drums
Grade: 12
Years on Drumline: 4
Favorite Food: Pomegranates
Dream Concert: Earth Wind and Fire or Jacob Collier
Favorite Football Theme: Toga Night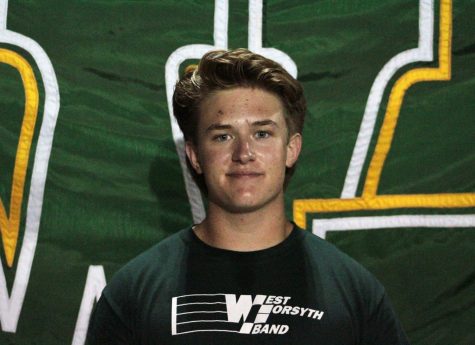 Cameron Sluder- Snare Drum
Grade: 12
Years on Drumline: 4
Favorite Food: Chicken Palooza
Dream Concert: Lynyrd Skynyrd
Favorite Football Theme: Hawaiian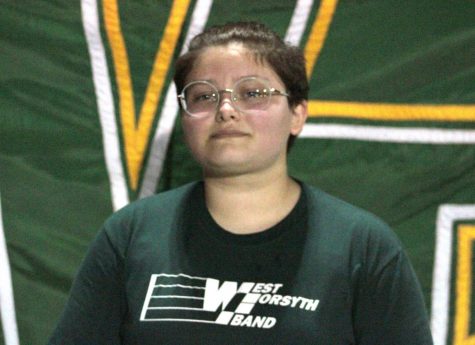 Arabella Hernandez- Bass Drum
Grade: 11
Years on Drumline: 1
Favorite Food: Mango
Dream Concert: My Chemical Romance
Favorite Football Theme: "None, they look tacky."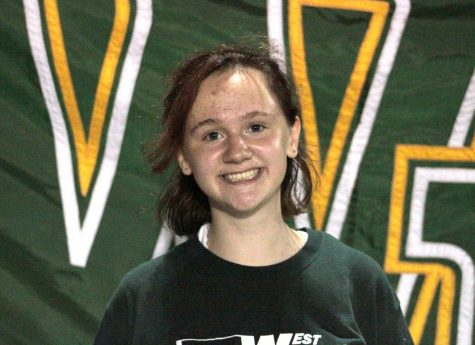 Molly Jacobs- Bass Drum
Grade: 11
Years on Drumline: 3
Favorite Food: Italian
Dream Concert: Maslanka
Favorite Football Theme: Hawaiian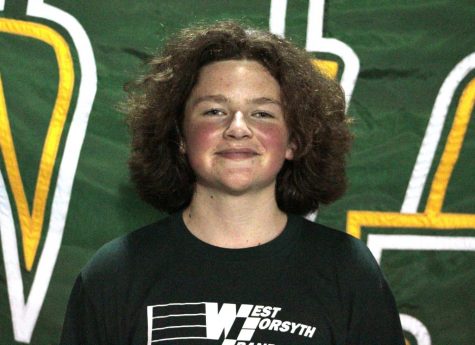 Ethan Boland- Bass Drum
Grade: 10
Years on Drumline: 2
Favorite Food: Cinnamon Toast Crunch
Dream Concert: Taylor Swift
Favorite Football Theme: Pink Out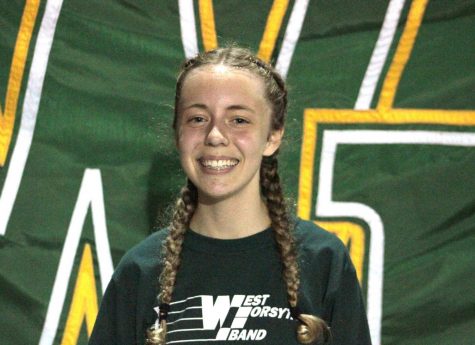 Annalyn Crumpton- Bass Drum
Grade: 10
Years on Drumline: 1
Favorite Food: Tacos
Dream Concert: Khai Dreams
Favorite Football Theme: Hawaiian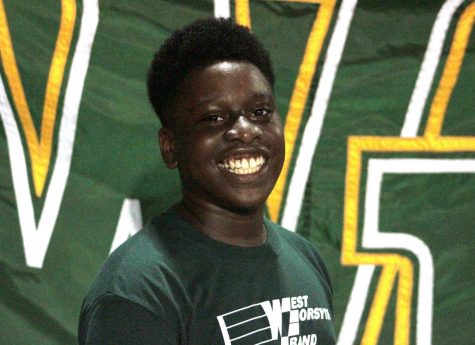 Zaren Saddler- Snare Drum
Grade: 9
Years on Drumline: 1
Favorite Food: Rice with butter
Dream Concert: Daniel Bernard
Favorite Football Theme: Green and Gold