Silent Stadiums No More: A walk through this year's baseball walk-up songs
The Titan baseball stadium has been quiet for a year, but players are now breaking the silence, beginning their season and resuming their tradition of walk-up songs. Walk-up songs are played as each batter makes his way to the plate or when a new pitcher takes the mound.
Although music has been an important part of baseball history, the moment the walk-up song was solidified in baseball culture was when Derek Jeter requested Montell Jordan's "This Is How We Do It" for his first at-bat at Yankee Stadium in 1995. Players generally choose their own songs.
"It helps me bring the swag to the plate and gets me pumped up and I feel like it's a big advantage that we have playing at home," junior catcher Lucas Manning said.
Each song is specific to the player and often has another meaning behind it. Sophomore catcher and Mets fan Tyson Meritt's walk-up song is "Piano Man" by Billy Joel because it's played at the seventh inning of every Mets home game.
Sophomores and upperclassmen earn the privilege of choosing their walk-up song; however, a few years ago the coaches started picking clever, funny and usually slightly embarrassing songs for the freshmen. Junior third baseman Patrick Showers was given the children's song, "Baby Shark," his freshman year, which is still on the playlist of unfortunate songs that freshmen can expect to receive. Freshmen often get songs written by female pop artists like Lizzo, Katy Perry, or Taylor Swift.
Some picks for freshmen are random; "La Bamba" was played for junior pitcher Carson Taylor's freshman year, and he admits, "I don't even know why."
Other songs just make sense. Junior first baseman Cam Wall's freshman walk-up song was a WWE intro song titled, "The Wall."
Head Coach Brad Bullard believes that selecting freshmen songs is entertaining and helps to bring the boys together.
"That has been amusing and a fun way to welcome them to the program," he said.
Bullard played centerfield for the Titans from 1998-2002 and had his own walk-up song, which he continued to use while playing at the collegiate level at Belmont Abbey.
"I always wore #1, so I came out to Nelly's '#1' song," he said.
Bullard explained that the walk-up songs are important and allow players to express themselves.
"It shows each player's unique personality."
Given the choice, some upperclassmen prefer songs that get them pumped up to play, while others continue to pick funny songs.
Seniors Banks Cox (catcher/designated hitter) and Zach Lewis (third base/left field) both said they chose their songs, "Bad to the Bone" and "Magic Stick," because they thought they were funny.
Spectators are surprised when they hear seniors Kobie Cushing (pitcher) and Eli Jones' (catcher) softer, non-traditionally "hype" songs. Cushing walks out to Taylor Swift's "Love Story," and Jones walks out to Ed Sheeran's "Thinking Out Loud," embracing the song for its gentle instrumentals and affectionate lyrics.
"It's just a loving song," Jones said.
The love for baseball at West runs deep. Principal Kevin Spainhour played shortstop in high school as a four-year varsity player at Bishop McGuinness, making the All-State team as a junior. He stopped playing after high school to focus on his college basketball career at Guilford College. Walk-up songs were not yet a tradition at that point, but Spainhour says if he could have a walk-up song for his new position at West Forsyth, it would be "Here Comes the Boom" by Nelly.
Below is a full list of varsity walk-up songs:
Seniors
Caleb Cockerham: "Down and Out" (Tantric)
Banks Cox: "Bad to the Bone" (George Thorogood and the Destroyers)
Kobie Cushing: "Love Story" (Taylor Swift)
Cam Hendricks: "Ambitionz Az a Ridah" (2Pac)
Colin Hewett: "Kickstart My Heart" (Motley Crue)
Zach Lewis: "Magic Stick" (Lil Kim ft. 50 Cent)
Coby Warren: "Can't Tell Me Nothing" (Jeezy and Kanye West)
Juniors
Bryson Chandler: "I am the Club" (Piles)
Lucas Manning: "Public Service Announcement" (Jay-Z)
Payton Martin: "Remember My Name" (Maino)
William Price: "Hypnotize" (The Notorious B.I.G.)
Patrick Showers: "All Eyes On Me" (2Pac)
Braeden Stewart: "There He Go" (Kodak Black)
Carson Taylor: "Casket Fresh" (YoungBoy Never Broke Again)
Cam Wall: "Run It Up" (Lil Tjay)
Reid Withers: "Square Dance" (Eminem)
Sophomores
Harrison Lewis: "The Humpty Dance" (Digital Underground)
Tyson Meritt: "Piano Man" (Billy Joel)
Freshmen
Jack Vest: "My Heart Will Go On" (Celine Dion)
About the Contributors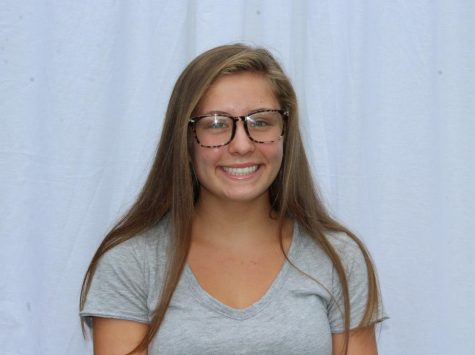 Janie Peterson, Sports Writer
Janie is a junior first-year sports writer for the Zephyr. She runs track and cross country for West and is also part of the Mindfulness and Meditation...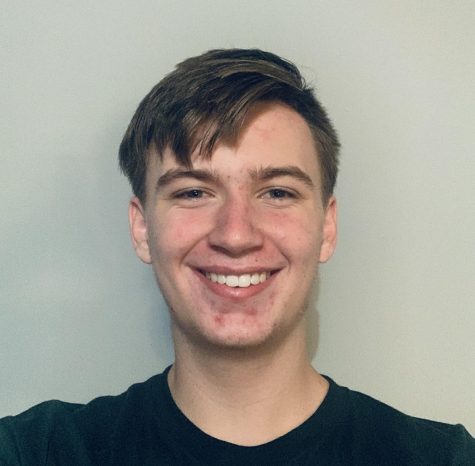 Ben Radspinner, Photography Editor
Ben Radspinner is the photography editor for the Zephyr. Ben started taking photos in the seventh grade and has loved it ever since. Outside of school,...