Second Time's the Same: Senate acquits Trump of impeachment
Former President Donald Trump has found himself infamously in the history books once again, despite the fact that he is no longer in office. After being impeached on Jan. 13, he is the first president in U.S. history to have been impeached while out of office, and the first to be impeached twice. However, Trump is no stranger to the process. After last year's impeachment, he ultimately was acquitted and finished out the last year of his term. The same goes for this year. As of Feb. 13 Trump was acquitted with 57 out of the 67 necessary votes for removal.
The desire to remove Trump from office began to rise again following the Capitol Riots on Jan. 6. The former president gave a speech on the very same day as the riots, encouraging his supporters to "fight like hell" in order to override his defeat in the presidential race against then elect, now President, Joe Biden. What followed those words surely demonstrated that some of his supporters were ready to fight, as their rioting and raiding led to the evacuation of the Capitol and the deaths of five victims. Because of this, Trump was charged with "incitement of insurrection."
Some Americans questioned what the point of impeachment is when Joe Biden is now president. If Trump had been convicted, he would have lost his ability to run again with a second vote, along with benefits given to past presidents. These benefits, given by the Posts Presidents Act, include a pension, a yearly travel allowance and a Secret Security detail.
Preparation for the trial wasn't easy, as Trump's defense team collapsed with only a little bit more than a week left to prepare. On Feb. 1, he announced that David Schoen and Bruce L. Castor Jr. were leading his team following the departure of five of his original members. Trump struggled with his first team as he wanted to base the case off of election fraud claims, which made it difficult for him to find lawyers. Senator John Cornyn, a Republican from Texas, spoke on this with Capitol reporters, according to The New York Times.
"As much as there might be a temptation to bring in other matters, I think it would be a disservice to the president's own defense to get bogged down in things that really aren't before the Senate," Cornyn said.
Instead of focusing on Trump's case of election fraud, his lawyers argued that the trial is not constitutional because Trump is no longer president, despite charges of incitement of insurrection.
In an interview with the Washington Post, Schoen stated that he planned to build their case off of the "weaponization of the impeachment process." Democrats strongly disagreed with the idea that this impeachment is unconstitutional. Daniel Goldman, a trial attorney in the House who worked in Trump's last case, tweeted his beliefs on the constitutionality of the trials.
"The House's impeachment of Trump, like an indictment, occurred before he was out of office, and therefore requires a trial," Goldman said.
The trial lasted over the course of a week, and seven Republicans voted against Trump, making up part of the 57 votes against Trump. Despite this, Democrats were short ten votes in order to remove Trump from office. Senate Minority Leader Mitch McConnell, a Republican from Kentucky, shared his opinion with the Washington Post. Despite his open negative opinions towards Trump regarding the Capitol Riots, he still voted to acquit Trump based on the question of constitutionality
"These criminals were carrying his banners, hanging his flag and screaming their loyalty to him… It was so obvious that only President Trump could end this," McConnell said.
Students had differing opinions on whether impeachment out of office is constitutional.
"Yes, I think it is constitutional. Since he hasn't been tried for the crime yet, it is only fair for the trial to go on. Also, the impeachment would not allow Trump to ever run for any public office again, and if he is guilty of the crimes, then he shouldn't be able to be in public office," senior Nick Berenson said.
"I don't really think that it is unconstitutional, I do think that it is unnecessary considering it is using so much taxpayer money that I think the administration should currently be using for other issues that could benefit everyone right now," freshman Mallory Hearn said.
"Yes, because not only does impeachment serve as a punishment, but it also prevents these politicians from running for or holding office in the future," junior Hadley Burke said.
"I'm going to say it's unprecedented, but to say it's constitutional, it needs to be actually written in the constitution. The constitution only says, 'The President…shall be removed from office on impeachment.' The constitution does not include that the ex-president can be impeached, and for that, it is unconstitutional. Maybe deserved, but not constitutional," senior Brett Olson said.
Regardless if Trump had been removed, the country still remains in the war zone of partisan tensions, especially given the pandemic, the recent election and increased protests regarding racial injustice and other issues. While some may be upset with his acquittal and others relieved, there is no doubt that the decision being made will allow citizens and government workers to now focus on the other pressing internal issues at hand.
About the Writer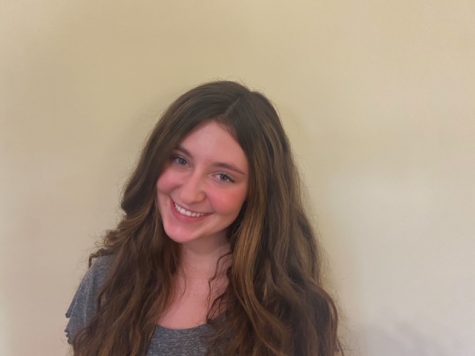 Keri Rhodes, News Editor
This is Keri's second year on the staff as a News writer, and she is excited to be a News editor this year. In her freetime, Keri particularly enjoys...