Reel New Movies: Movies coming out in 2021
With most theaters having opened back up, new movies are finally hitting the big screens. Some are completely new and have never been seen before, along with some movies postponed due to COVID-19. There's a huge variety coming out this coming year, so grab your popcorn and settle in.
Cinderella
This movie is another remake of Cinderella with the lead played by singer Camilla Cabello. This version of the film is said to be "more modern" compared to other remakes, according to Insider.com. The plot is expected to be the same as in the classic fairytale, where an orphaned girl turns into a princess. A trailer has not been released as of now, although filming was finished in early October. The release date is expected to be Feb. 5, 2021, but due to COVID-19, it may be pushed back even further.
The Conjuring: The Devil Made Me Do It
The third movie in the series is The Conjuring. The sequel is based on the trial of Arne Cheyenne Johnson, a murder trial involving demonic possession. In this movie, two paranormal investigators try to uncover the truth of the case. This movie is said to be "completely different from the first two," according to screenwriter David Leslie Johnson-McGoldrick. This series is known as one of the scariest out there, so proceed with caution. The release date is currently set at June 4, 2021.
West Side Story
Yet another remake of a classic film is coming out in 2021. West Side Story is a 1957 musical that tells the story of forbidden love and a rivalry between the Jets and Sharks, two gangs of different backgrounds. This movie stars actor Ansel Elgort as male lead "Tony" and singer Rachel Ziegler as female lead "Maria." The expected release date is Dec. 10, 2021.
Tom and Jerry
The classic cartoon that started in 1940 always had the long-lived question of "why do they hate each other?" This movie has the answers. This will be a live-action version with actors playing alongside Tom and Jerry. When Jerry moves into New York's finest hotel, the event planner is forced to hire Tom to get rid of him. The stars of this movie are Chloë Grace Moretz, Michael Peña and Rob Delaney. We are set to see Tom and Jerry again starting March 5, 2021.
No Time to Die
An action-filled movie is the perfect thing to keep you on the edge of your seat. The infamous James Bond finds himself on the trail of a villain who is armed with very dangerous technology after being recruited to kidnap a scientist. The star of the movie is Daniel Craig, who has played Bond since 2006. The release date is now set for April 2, 2021, after being postponed.
These are only a few of the hundreds of movies coming out in 2021. Movies theaters have now opened back up in Forsyth County, with the COVID-19 restrictions of mandatory masks when not enjoying snacks or drinks. These upcoming movies are a great opportunity to try out the new and improved theaters. Get some popcorn, candy and enjoy the show!
About the Contributor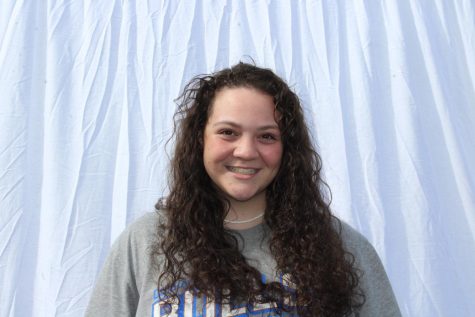 Parker Ramey, Features Writer
Parker Ramey is a junior features writer on the 2020-2021 Zephyr staff. This is her second year on the staff having previously written for an opinion....