The Cons of the Holidays: Privileges that people commonly fail to ignore
Do you have fond childhood memories of celebrating the holidays? Do you remember grasping the concepts of morals? Or having the epiphany that "it could always be worse?" In truth, the idea of common difficulties portrayed by people who haven't experienced them such as poverty, grief, abuse and drug addiction is rarely accurate, meaning you'll never truly understand the concept if you've never personally experienced it. The reality of these issues is especially deluded and disregarded during the holidays.
The most common issue surrounds financial difficulties. Buying a large quantity of unnecessary, expensive gifts during the holidays is considered normal, especially in America. According to World Vision, as of 2020 global poverty is expected to rise for the first time in 20 years due to COVID-19 and according to the Urban Institute 30 million in the U.S. alone during the holidays this year. The virus threatens to push 88 million people to 115 million people worldwide into extreme poverty in 2020. While gifts aren't a requirement for the holidays, living below the poverty line severely impacts the ability to acquire even basic necessities, nevertheless gifts. You can always give back during the holidays by spreading awareness, volunteering, or donating blood or money.
The U.S. has the world's highest rate of children living in single-parent households. There are also nearly 140 million children classified as orphans, around 15 million have lost both biological parents, and around 700,000 of them are abused every year. According to the World Health Organization (WHO), more than 264 million people of all ages suffer from depression globally. It is recorded to be the leading cause of disability worldwide. The holidays can be extremely painful times for people who have experienced massive amounts of grief, abandonment, or neglect. Though for some it can bring everyone together. The holidays can be reminders to be grateful for what we have or support to cope for the people we have lost.
There is no need to drown yourself in guilt for people who are less fortunate than you. However, it is important to acknowledge the issues outside of your personal life, especially during the holidays. You may be someone who has experienced a large quantity of dreadful events, and I am not trying to invalidate anyone's life experiences. I'm only trying to bring knowledge to people who are very ignorant in regards to those less fortunate.
About the Writer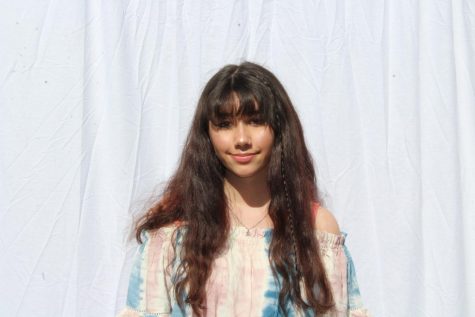 Brianna Wagoner, Opinion Writer
My name is Brianna Wagoner, I am a part of the opinion newspaper staff. This is my first year writing for the school newspaper. I enjoy reading and writing....