Titans Bounce Back: Men's basketball team hopes to continue last season's momentum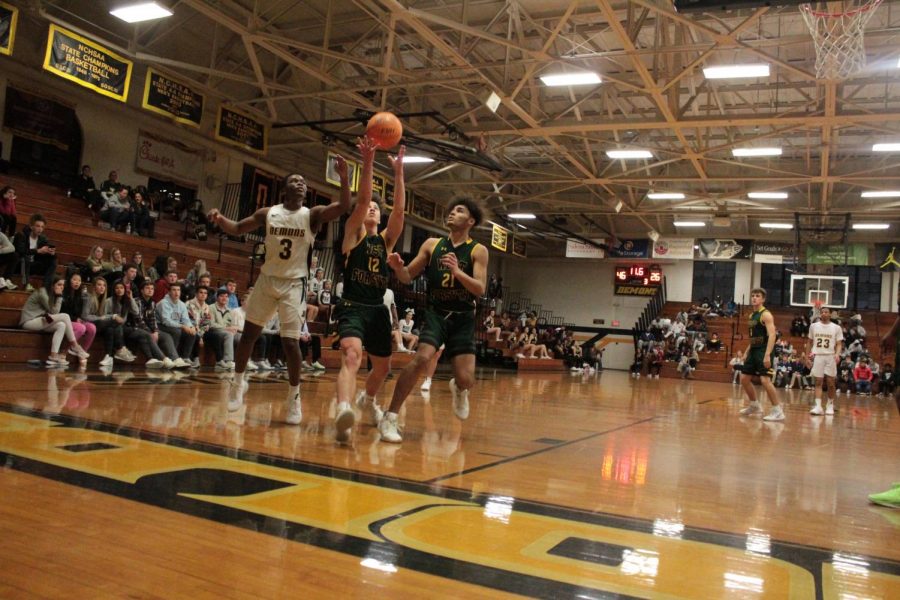 In his second year as head varsity coach, Kevin King's number one goal is to develop some continuity for the men's varsity basketball team.
"The biggest thing is trying to get to where we're doing the same thing more than one year at a time," King said.
However, COVID-19 has introduced yet another obstacle to the team, making it difficult to keep the same routine for more than one week at a time.
The team started out only being able to practice outside on the football field, six feet apart, in groups of 25. Later, they were able to practice indoors but with only 10 people at a time.
"We had so many people wanting to join that we basically had a waiting list of kids wanting to get in," King said. "I started with the older kids, and a lot of the freshmen just couldn't get in."
Numbers have since increased to allow a group of 25 players indoors, but King believes that practices are more productive when numbers are kept at around 15, though he's glad that so many are interested.
"I've got probably 40-45 people wanting to work out, which is a good thing, but trying to find time and space for all of them — I don't know how that's going to work."
In addition to the dilemma of numbers and practice space, the team finds frustration in the fact that they cannot scrimmage. They are currently limited to running drills conducted six feet apart.
"After doing that for an hour to an hour and a half, you want to play. It's natural to want to play against each other — that's the way the game of basketball works," King said.
He tries to keep the team motivated by practicing as many competitive drills as possible and challenging players to learn something new, or to work on improving skills they're not completely comfortable with.
King says, "It is hard when all you're doing is just the same thing over and over," but he is hopeful that once tryouts begin Dec. 7, practices will be somewhat back to normal.
Last year, the Titans' season got off to a slow start with a new coach, new players, and absent teammates due to an overlapping football season. Though, once chaos began to die down in January, the team ended the season winning six of their last eight games. This year, the football season will follow basketball season, so everyone will be at practice from the start. King says that it's going to be important to be in stride by the time the season starts, as there are only 14 games rather than the usual 24.
"With the returning players and a couple of new faces, we'll have a little more confidence because…last year when we were trying to find our way, confidence was not something to be found," King said.
The team lost several of last year's seniors, including leading scorer CJ Smith. Junior Kris Mickens would be a potentially crucial player for West Forsyth this year, had he not transferred to Paul VI High School in Fairfax, Virginia. Despite these losses, there are key players returning as well as talented JV players being added to the roster. Junior Bralen Morris, who was All-Conference last year as a sophomore, and senior Jake Hill are the two returning starters. Hill will play an important role within the team. "When Jake started playing really well [last year], we started playing really well," King said.
King also anticipates Hill being a team leader, commenting, "the dominant personalities are going to run the locker room, and Jake is a dominant personality."
Having Morris and Hill from the start of the season will certainly benefit the team. Among JV players moving up to varsity, junior Jordis Broadnax is expected to be a big contributor since assuming leading scorer and making All-County last JV season. Broadnax says he brings to the team "strictly the mindset of teamwork — everybody has to grow through each other and with each other, using what they got to create for others on and off the court."
King expects senior Parker Nelson to have a bigger role this year as his second year on varsity.
"I expect him to be much more consistent, much more comfortable on the varsity floor." Having played for three years, Nelson is looking forward to being a leader on the team and considers his demeanor one of his strengths.
"It's good for a leader to be friendly. I'm really friendly with everyone who plays," Nelson said.
The Titans will open their season playing against Ragsdale on Tuesday, Jan. 5. although, it will be with a limited crowd.  "It's going to be a little weird, but we aren't worried about a crowd," Hill said.
Broadnax agrees and added, "Regardless of having a crowd or not, we should maintain focus on the court, so it shouldn't make much of a difference. We can't be more focused on the crowd than we are on the floor."
King is hoping to continue the improvement and sense of capability seen at the end of last season. As of now, the conference tournament is scheduled for Feb. 16-18 to be played at West Forsyth. State playoffs are also still expected to occur Feb. 23, but with 24 teams instead of 48, half of the normal field.
About the Contributors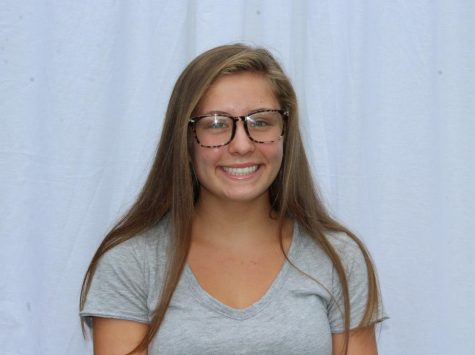 Janie Peterson, Sports Writer
Janie is a junior first-year sports writer for the Zephyr. She runs track and cross country for West and is also part of the Mindfulness and Meditation...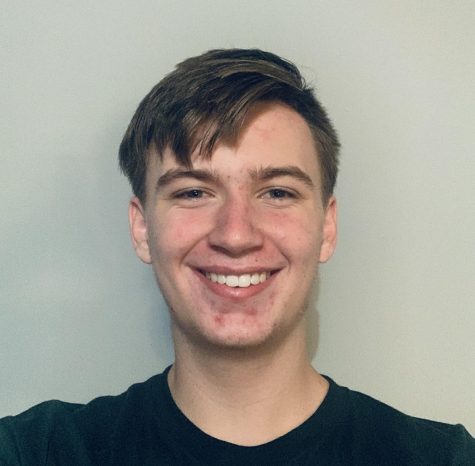 Ben Radspinner, Photography Editor
Ben Radspinner is the Photography Editor for the West Forsyth Zephyr. Ben started taking photos in the seventh grade and has loved it ever since. Outside...