Volleyball set to spike sport's return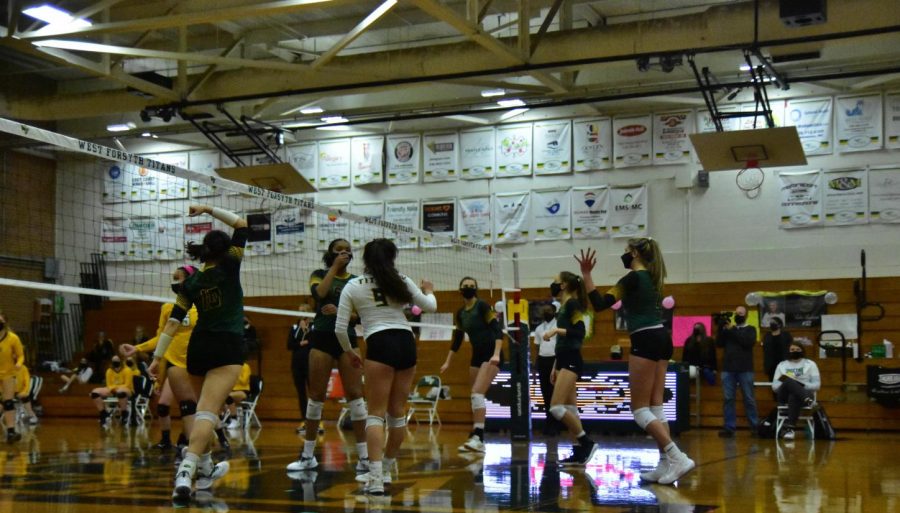 With the school year in full swing, it is about time that the athletics caught up. The varsity volleyball team had their first game on Nov. 17. With tryouts just taking place Nov. 4, they were given very little time to prepare, but they are ready to go nonetheless.
"Of course, in a traditional year, we would have had over a month of practice prior to our first conference match… My athletes have been preparing every day since we made our team on Nov. 5, so with the hand we have been dealt, I think they are as ready as they'll ever be, in this given situation," volleyball coach Lauren Gillon said.
With the coronavirus pandemic, there is extra emphasis on keeping players, coaches and their families safe. But the players and coach Gillon are ready for that new challenge.
"I don't think that this is adding pressure because I can't control who gets sick, however, there is added stress to creating a good environment for the players to grow and develop their skills as players and people," Gillon said.
Out of all the players and staff, coach Gillon is among some of the most excited people to return after the long break from athletics.
"I'm excited to come back because we haven't had volleyball for a long time. Sand volleyball was canceled last spring, and my club team that I coach was canceled as well, but I'm looking forward to getting back to work with my players coming up from JV as well as returning players and especially my seniors, who I've worked with for a while building our respect and trust for each other," Gillon said.
"It's been proven by other school districts and schools in other states that as long as everybody buys into the guidelines we can make a successful return to sports," Gillon said.
With the season beginning in the midst of a pandemic, the rules are bound to be quite different. There will no longer be fans permitted into games, but each player will be able to offer two family members tickets. With the inability to host fans from our school as well as the away team's school, they will be hosting a livestream service for athletic events available through a membership service.
About the Contributor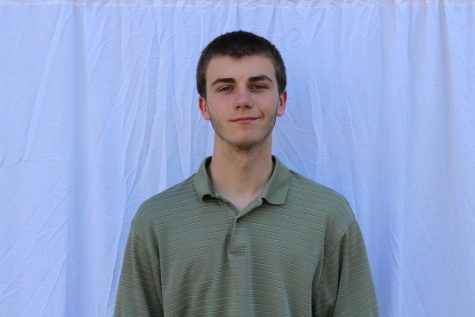 Jackson Stanley, Co-Editor in Chief
Jackson Stanley is many things, a proud Juice Shop employee, a die-hard fan of the Toronto Raptors and last but not least, the Editor-in-Chief for the...