What's the deal with Cyber Monday?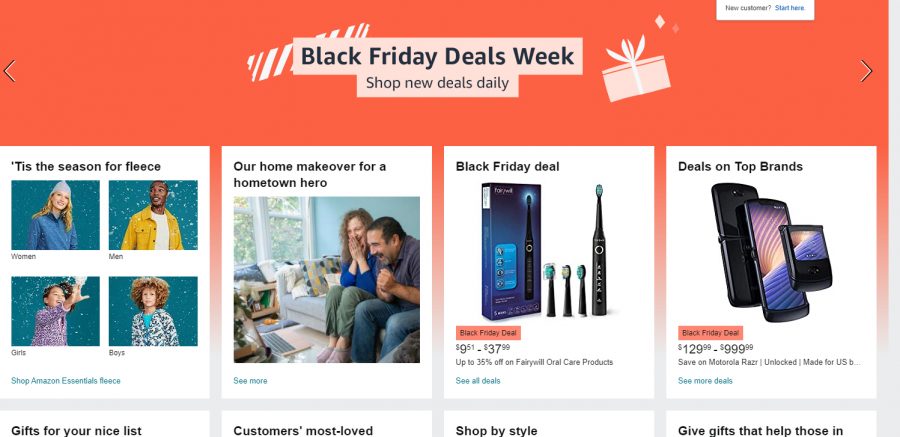 Even if you don't like the packed stores on Black Friday, you can still get your share of bargain deals. Cyber Monday is on Nov. 30 this year, and instead of finding those deals in stores, you can find many items marked down considerably online. Due to COVID-19, online shopping is even more alluring now because it's safer and easier. It can be very efficient because most sites allow you to search for the item you're looking for instead of aimlessly wandering around a store. All you have to do to buy something on the web is find your site, look for your item(s), pay with a method of your choice and wait for it to arrive at your doorstep. This year many sites are extending Cyber Monday; some companies are having a Cyber month! The biggest question is, what sites should you go to for the best deals?
Amazon.com always takes Cyber Monday seriously. Every year Amazon greatly reduces prices on items of all categories. On the upper right corner of their website is a link to their early Black Friday deals, where you can browse for sales by category. Amazon Prime members can save extra and get two-day shipping, which you may want if you will be ordering a lot of holiday gifts.
Bestbuy.com is one of the leading stores for electronics with $42.9 billion revenue in 2019 according to Forbes.com. They are the go-to business for almost any electronic device, and their site is too. Bestbuy isn't just celebrating Black Friday but also lowering their prices all season long. They even offer same day shipping for most of Winston-Salem, Clemmons and Lewisville so you can get your new devices and appliances fast.
Target.com is offering a huge price reduction for the entire month of November, with different deals every week. Target offers a wide range of products from groceries to appliances and several shipping options. You can order online, and pick up your items in store. Your other alternative is to order using the Target app, and when you drive to a store, an employee will bring your item(s) to your car. You can get a free two-day delivery for certain items when you use your loyalty card or spend at least $35. Free shipping is offered for the rest, but isn't as fast. If you choose to, you can download the Shipt app. A Shipt shopper will go to your closest store, shop for you, and deliver them to your door. You will be charged an additional delivery fee, and the shopper chooses what time frame they will shop for and deliver your item(s). So this may not be the best option for you. With Target, you have a huge selection of products and delivery methods available. COVID-19 has greatly affected holiday shopping this year and has practically gotten rid of Black Friday, as many stores aren't having the day-long shopping spree sales. Companies participating in Cyber Monday sales have experienced the opposite effect: many online stores are having several weeks of huge sales this year. If you like in-person shopping, this November will be disappointing, but if online shopping is your thing, you will love Cyber Month this year!
About the Contributor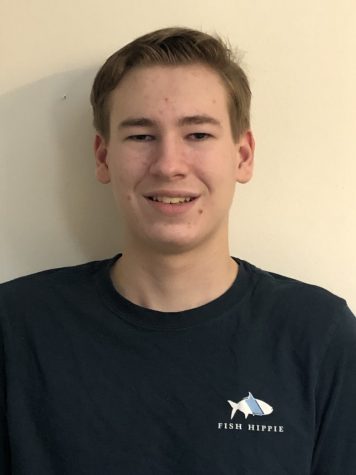 Logan Phelps, Features Writer
Logan Phelps is a senior features writer on the 2020-2021 Zephyr staff. This is his first year on staff. He enjoys hanging out with his friends, as well...