Friday Night Lights: Pads-off Edition
Safety is not only coming into play on the field, but in the everyday lives of young, ambitious athletes on the Titan football team. With limited practices beginning the postponed pre-season, more safety measures have been put in place to ensure the health of the players during the pandemic. However, what is a football team… without an opponent on the other line?
Starting on Sept. 11, Forsyth County and Guilford County schools began to play 7-on-7 matches against other teams in a safe, organized league. These games stand by the North Carolina High School Athletic Association (NCHSAA) safety guidelines as the coaches and players have routine temperature checks and are required to sign a waiver stating they are healthy. In these Friday night matchups, teams play a total of three games, and they must wear foam helmets for protection, and downs are called by the touch of the hip.
These requirements, however, are nothing in exchange for getting to play on the field once again. For seniors in particular, this could be their last shot to play the sport they love or try and potentially be recruited by colleges. Either way, these pre-season matches help teams practice for the upcoming spring season.
"These games help us with timing and feeling each other out through the time we've missed over this past summer, I keep working and just getting better every day. I honestly don't look forward to [specifically] playing anyone, I just want to get better and be with my boys," junior wide receiver Bralen Morris said.
These matches help players get a head start at looking at their future opponents and putting their 'room for improvement' areas into effect during practices.
"[7-on-7] has made it very apparent what we need to work on. It's pretty fun but a little weird as things are still limited," senior tight end Jordan Kennedy said.
The connection among the players could not be more important, and 7-on-7 gives teams the perfect opportunity to come together and bond. Even after months of being in quarantine and not being on the field, the instantaneous link these students have with each other is undeniable.
"It feels good playing against other teams and every Friday. I get excited that I get to go compete against other teams with my boys," senior running back Nasion Johnson said.
The Titan 7-on-7 coach Ricky Brown has seen the way the players have been eager to get back out on the field right off the bat.
"It's been great to coach the team, the guys have been super energetic, not only to play football but just be around their friends again. They're eager to learn, and ready to play some football," Coach Brown said.
Since the BB&T stadium is not allowing fans, come February, the team will be well prepared to embrace the loving crowd, get the job done and rock the stadium.
About the Writer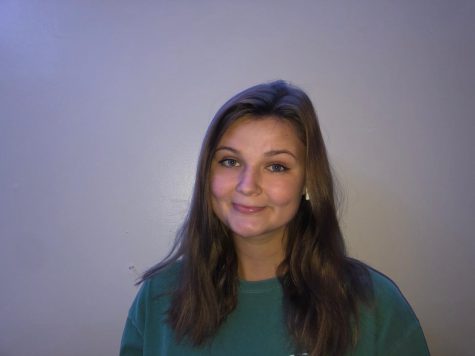 Ella Menzi, Sports Editor
Ella Menzi is in her third and final year on the newspaper staff as the sports editor for the 2020-2021 school year. She enjoys spending her time with...