COVID-19: 1 – Professional Sports: 0
Postponed, suspended and cancelled. Three words that have ended professional sports seasons,
creating a major letdown in the country. COVID-19 has shut down the sporting world in every
athletic arena there is. The most recent news to shock the public is the postponement of the 2020
Tokyo Olympics, now officially moved to 2021 according to espn.com.
The heartbreak felt around the world may leave your weekly game night open to yet another
Netflix original, but with the world's current situation this may be for the better. While out for
their season, many athletes around the globe are coming together to find ways to help during this
pandemic. For example, Milan soccer player Zlatan Ibrahimovic has started a GoFundMe to
raise money for the hospitals in Italy, already raised over $300,000. LeBron James has also made
a video message for the Los Angeles medical staff showing his support, appreciation and respect
for them as they have been working overtime in an attempt to treat and contain the virus.
Several NBA and WNBA players have been infected with COVID-19, including Sydney Wiese
of the Los Angeles Sparks, Marcus Smart of the Boston Celtics, Kevin Durant and three
unnamed Brooklyn Nets teammates, Rudy Gobert of the Utah Jazz, New York Knicks owner
James Dolan the New York Knicks owner and many more, according to the Los Angeles Times.
Students and youth around the world have been left in disappointment as the athletes they idolize
are no longer in view; however, keeping up with your favorite players is a tap away. Social
media has been a big promoter which athletes have used to show how you can help during the
pandemic and by advertising relief organizations. We can help show support to these athletes as
well as the thousands of other everyday people around the world. The sports agency Octagon has
created a fundraising tool for all athletes to donate to their foundation, in addition to the many
other online fundraising opportunities which you can support.
While you're waiting patiently for your team to resume playing, play your part in beating the
effects of the pandemic. Visit CDC.gov to find out how to flatten the curve and get athletes back
on the playing field.
About the Contributor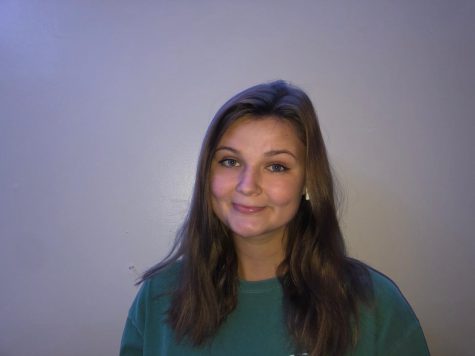 Ella Menzi, Sports Editor
Ella Menzi is in her third and final year on the newspaper staff as the sports editor for the 2020-2021 school year. She enjoys spending her time with...