Quarantine isn't all that bad
Yes, being under quarantine is horrible for a lot of people. It isn't fun and while it's necessary to stop COVID-19 from spreading, it sometimes can be overwhelming. However, due to the insane amount of time I now have, , I've managed to come up with a few positives.
1. It gives you time to catch up on media
Everyone has shows or books they couldn't dive into during a normal school week. Whether due to a lack of time or lack of incentive, quarantine has been a solution to both. Being under quarantine actually allows you to binge-watch a new show on Netflix guilt-free because there is nothing else to do. If you've already seen everything on Netflix, maybe read a book; it'll be good for you.
2. It allows you to refine a skill
What's that? You love to draw but didn't take art in high school and now you have no time to pursue the activity that is truly your passion? Pssshhh. Do I have the solution for you! As I said before, time is abundant. Quarantine has actually allowed me to refine my guitar playing and practice more than I ever thought I could during a normal school week.
3. Getting a high school education with the perks of being at home
Some people may struggle with traditional online learning, myself included. However, quarantine has accommodated for that. We now can learn and adjust at our own pace. It's been a blessing to be able to wake up feeling refreshed every single day versus the 6 a.m. struggle that was known as morning Career Center.
4. Getting back in touch with yourself
Sometimes, it may be easy to lose yourself in school and homework. I say, this time now has presented the perfect opportunity to allow you to really take a break and touch base with your mental health. Practice meditating, communicate with friends you haven't talked to in a while, go on an invigorating walk alone, the world is your quarantined oyster.
All in all, quarantine is a necessary evil. We may not enjoy it; in fact, we may hate it, but it is necessary to save as many lives as possible. With that in mind, we should try and embrace the opportunities we have been given.
About the Contributor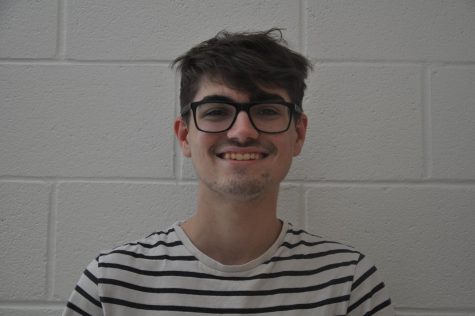 Tyson Edwards, Co-Editor in Chief
Having written for the Zephyr since his sophomore year, Tyson Edwards has grown tremendously in his communication skills and comedic wit. Once an Opinion...