AP Exam adjustments leave students confused
In light of the drastic impact the coronavirus has had on schools nationwide, the AP College Board announced some huge changes to all 2020 AP Exams. All AP Exams will be taken online and will last 45 minutes each. They will only consist of free-response questions (FRQs), and there will be two separate testing dates for each subject which have yet to be determined. Finally, in order to make the exams fair for all students, some of whom were taken out of school earlier than others, these exams will only cover material that most AP teachers covered through early March.
I personally have mixed feelings about these changes. While I'm glad that we will still have the opportunity to take AP Exams and get college credit, I'm frustrated by the format and lack of details about the exams. FRQs vary significantly from subject to subject, so while I feel more confident with FRQs for, say, AP Lit, I was relying on succeeding in the multiple-choice section of the AP Spanish Language exam to help boost my score. Now I won't have that. Additionally, the 45-minute testing time means that there will be a very limited number of FRQs for each exam, meaning each question will have even more weight than it would if we were having traditional AP Exams.
As a student with accommodations, I'm also concerned about the lack of information available surrounding accessibility with students with disabilities. How will accommodations be handled from home? How much consideration will be given to the fact that not all students with a separate setting accommodation will be able to find a quiet space to test, if any? Not having answers to these kinds of questions is very frustrating, and in these times, the last thing I need is more uncertainty.
What's more frustrating still is that many of my AP classes have already finished learning all of the material, and now much of that material won't even be covered on the modified exam.
I know that these changes have been made in order to level the playing field for all students, because different areas of the country have been impacted by the coronavirus to different degrees, but I can't help but be frustrated that the work that I have put into learning all of the material won't be assessed. To be fair to the AP College Board, they got out as much information as they could in a timely manner, which has given AP teachers and students alike a more than reasonable amount of time to modify their coursework. I can understand the changes made, and I respect the AP College Board for being as fair as possible for all students, but I wish this whole situation hadn't happened in the first place.
The uncertainty is sure to unsettle many of us, but the AP College Board has said that more information regarding testing dates, types of FRQs on each exam, and other pertinent information will be released by April 3. Until then, stay healthy, wash your hands, and try not to stress about AP Exams just yet.
About the Writer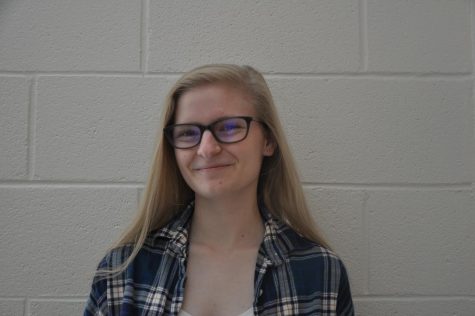 Casey Griffith, Opinion Editor
Casey Griffith began writing for the Zephyr as an opinion writer as a sophomore during the 2017-2018 school year. After spending her junior year as a sports...