Old highway reopens for business
Business 40, recently renamed Salem Parkway, has been one of the most important and useful highways in Winston-Salem, as it's used for traveling downtown from surrounding areas and by students to travel between their home schools and the Career Center. But when it was announced by the North Carolina Department of Transportation that it would close temporarily in 2018 for construction, students and workers were forced to adapt to longer and often slower routes. Traffic plagued these new routes as the influx from Business 40 had merged with the traffic on highways such as I-40 and U.S. 52. Needless to say, it took people some time to adjust to its closing.
"Last year, the amount of time to get to school was definitely greater than usual and adjusting to the number of large trucks on the highway [U.S. 52] took some time," senior Sarita Lokesh said.
Reasons for the temporary construction work included outdated design standards, increasing traffic and wrecks and the fact that it was old, and the roads were starting to show their age.
With the reopening of the highway earlier this year Feb. 2, lower traffic levels and faster travel times have returned, as well as safer roads for students.
"The drive is easier and I don't feel more than half the stress that I used to feel taking 52, and in addition, it's prettier driving in Business 40 [Salem Parkway] because I get to see a little bit of the city downtown," senior Kayela Daniel said.
"The re-opening of Business 40 [Salem Parkway] has made my drive to and from the Career Center a lot quicker. I was surprised that it reopened so early," senior Emma Blanks said.
Some of the goals the $99.2 million construction project, funded by the state government, strived for included repaving the existing pavement, rebuilding 11 bridges, modernizing entrance and exit ramps, creating and widening new shoulders. The revamping of bridges, repaving roads and the building of a new archway have all been achieved. As it now stands, it seems the highway is in the best shape it's been in recent years.
About the Contributor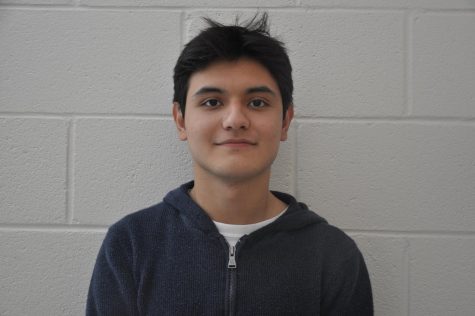 Alex Vargas, Online Editor
This is Alex Vargas' third year on the staff. He originally started out as a news writer, but now writes for both news and opinion, and is the editor...