Page-turning novels that you won't be able to put down
Sometimes, reading books required for school can cause people to fall into a reading slump. Picking up a book seems like the last thing that you would want to do. However, with any one of these novels from this list, you're sure to become a reading fiend. Just find the genre you like and head to the library!
The Hate U Give by Angie Thomas
The Hate U Give is a story that was inspired by Tupac Shakur's concept of "THUG LIFE." The book follows the life of an African American girl named Starr Carter after she witnesses her friend, an African American boy named Khalil, get shot by a white cop. The Hate U Give is a story that engages you from the very start and just keeps getting better. It also gives an insight into the lives of minorities and those who have to live with the fact that they were the ones to survive.
The Help by Kathryn Stockett
For those into historical fiction, The Help is the book you should look for the next time you go to Barnes & Noble. The Help follows the lives of multiple African Americans working in white households during the early 1960s and is eye-opening to all who read it. Once you start reading The Help, you won't be able to put it down.
"[My favorite book is] The Help; it was interesting because of the social commentary," freshman Natalie Lowe said.
The Da Vinci Code by Dan Brown
The Da Vinci Code is for all those budding bookworms who love conspiracy theories. This book questions if Jesus was married and had children whose descendants were alive today. This story is a wonderful mix of what-ifs and history, and anyone who enjoys a little bit of Parisian history and art should also look into finding a copy of The Da Vinci Code.
Harry Potter and the Sorcerer's Stone by J.K. Rowling
Ever the classic: Harry Potter. If you haven't read this fantastically magical series yet, you're sorely missing out. Following the story of a young boy who finds out he is a wizard, the Harry Potter books are truly worth your time. Although the seven books in the series may seem daunting, crack open Harry Potter and the Sorcerer's Stone. Those who are new to Harry's story and those who know it by heart are sure to become enchanted again.
"[My favorite book is] Harry Potter because it's magical," sophomore Ava Shearin said.
Fangirl by Rainbow Rowell
Fangirl by Rainbow Rowell is the book for those who want to forget the world for a little while and be someone else. A mix between sweet and hilarious, Fangirl follows the life of a girl named Cath who has just started her first year of college and is struggling to adjust due to social anxiety. Anyone who picks up this book is sure to smile and laugh, which can help inspire you to read.
Unbroken by Laura Hillenbrand
For fans of biographies, find a copy of Unbroken by Laura Hillenbrand. Unbroken is a nonfiction book that follows the life of a pilot, Louis Zamperini, whose plane was shot down during World War II and was captured by Japanese troops. Although the story can be harrowing and sometimes hard to read, the work will bring a whole new light to the concept of freedom and is sure to make those who read it want to know more.
"I would say Unbroken by Laura Hillenbrand [is my favorite book] because it's just a really inspiring and interesting story," senior Carson Groce said.
When You Reach Me by Rebecca Stead
Science fiction fanatics love reading this novel time after time. Inspired by a man who had amnesia, When You Reach Me follows the storylines of three different people living in New York. Anybody who enjoys a little bit of time travel and some fantastic plot twists are sure to love When You Reach Me.
"I like the book When You Reach Me because it has a great twist at the end and it has time travel," junior Igor Silva said.
One of Us Is Lying by Karen M. McManus
All fans of true crime are sure to fall in love with reading again after picking up a copy of One of Us Is Lying. Five students go into detention together, but only four come out alive. After that, the novel is a fast-paced story focused on "whodunnit" with many surprising plot twists. Anyone who is even remotely a fan of murder mysteries is sure to be engaged with this thriller.
A Wrinkle in Time by Madeleine L'Engle
Although written in 1962, A Wrinkle in Time is a book that is still much loved and well-read today. Purely fantasy, this story follows the adventure of a high school girl who goes on a quest through space and time to find her father who has been missing. Anyone who misses being a kid and finding wonder in everything should take a stab at reading A Wrinkle in Time. Afterward, you might be surprised that you're wondering what to read next.
"A Wrinkle in Time is my favorite book to read over and over. It's super light, but I swear I get something new out of it every time," senior Mary Louise Renegar said.
Some honorable mentions are Eleanor & Park by Rainbow Rowell, All the Bright Places by Jennifer Niven, The Book Thief by Markus Zusak and A Tree Grows in Brooklyn by Betty Smith. If you're not interested in any of the books above, that's okay! But if you really want to start reading for pleasure again, go ahead and check out one of these books or find another!
About the Contributors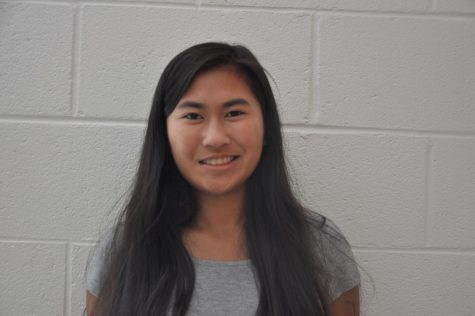 Faith Duggan, Online Editor
Faith Duggan is a senior on the newspaper staff and has been writing for the Zephyr for going on three years. She has written for the features staff for...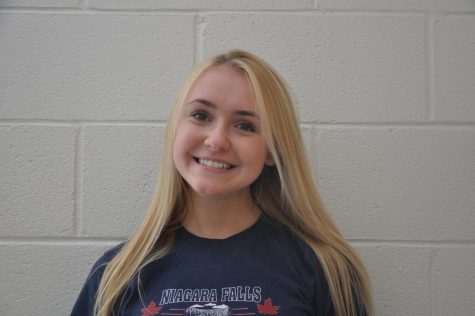 Kelly Kendall, Co-Editor in Chief
Kelly Kendall has been working for the Zephyr staff since her sophomore year as an opinion writer, typically writing about current events or controversial...