Eye-Ketching: Clemmons welcomes Ketchie Creek Bakery & Cafe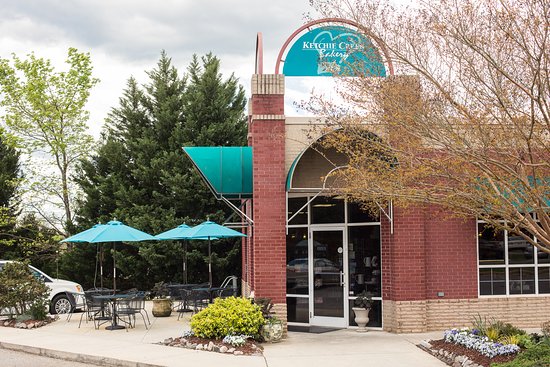 As one travels down Lewisville-Clemmons Road, he or she is sure to see an array of restaurants, fast food places and retail stores. However, Clemmons has been missing one major component every town needs: a locally owned cafe.
Aside from the pleasant aromas and sweet treats, coffee shops also create a safe haven for students, teachers and parents alike to be productive or just to unwind. Ketchie Creek Bakery & Cafe, a deli, bakery and coffee shop with its original location in Mocksville, promises to bring this to Clemmons in the upcoming year.
Both starting to work in restaurants in college, Gerald and Renna Welbourn, the husband-wife duo who have owned Ketchie Creek since 2008, have a true passion for their craft. As a former West Forsyth student, Renna Welbourn expressed her excitement to return to Clemmons.
"I'm from Clemmons, and my husband is from Lewisville. We both went to West Forsyth- that's where we met. We always wanted a second location, and we thought Clemmons would be perfect," Welbourn said.
The new location will be beside Planet Fitness in Clemmons. Although the opening date has not yet been officially announced, it should be opening in the beginning of 2020. The Welbourns have attracted a variety of customers at their Mocksville location, and they hope to do the same with their new shop.
"We have a wide range of customer base from young kids to older people who come in for lunch. We do business lunches as well and dessert trays for parties," Renna Welbourn explained.
The menu has something for everyone. From handcrafted coffee drinks to deli sandwiches, Ketchie Creek offers a plethora of options to satisfy everyone's cravings.
"The menu will be very similar with a coffee, deli and dessert menu," Welbourn said.
As far as the most popular menu items go, Welbourn said that the #5, a cracked pepper turkey, havarti cheese and lingonberry mayonnaise sandwich, is a crowd-pleaser. For those with a sweet tooth, the five-flavor pound cake and cream horns are both common orders. Last but not least, the full espresso menu featuring various lattes and mochas has allowed the Ketchie Creek in Mocksville to grow a large customer-base despite being located in a quaint, small town.
Students have expressed their excitement for this unique addition to their town.
"I feel like I usually only go to Starbucks, so I'm glad to be able to branch out at a place right here in Clemmons," junior Kai Cornatzer said.
Ketchie Creek Bakery & Cafe is anticipated to be a trendy spot for those of all ages. In addition to this, Renna Welbourn is hoping to hire local teenagers for part-time jobs as well. Those who are interested can email their resumes to [email protected].