Boys Basketball Revamp: Team introduces new head coach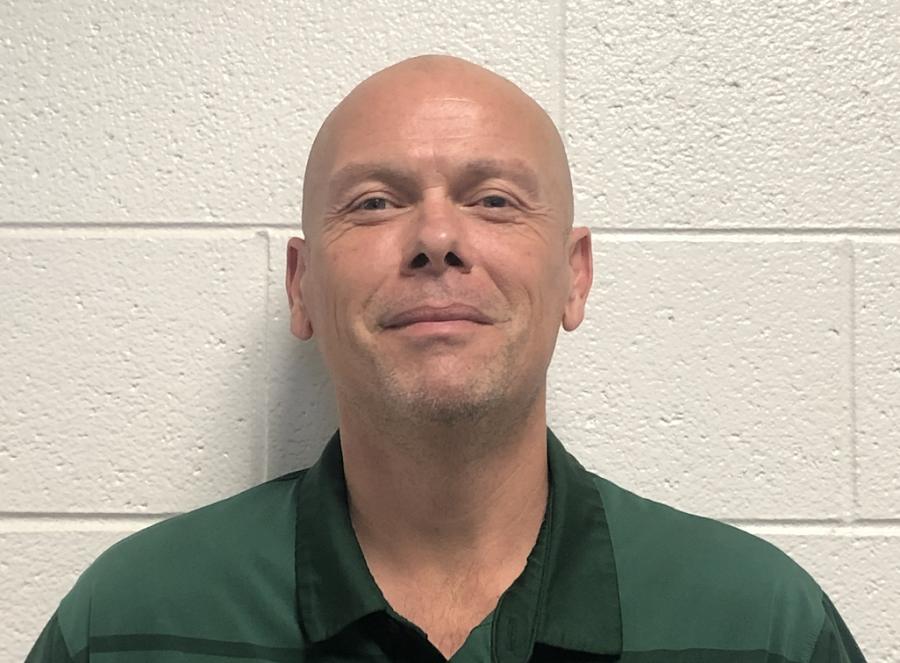 As winter sports approach, the boys varsity team is looking forward to a clean slate as well as a new coach. Joining the squad this year as head coach is Kevin King, an assistant coach last season who clinched the position of head coach following Howard West, who now coaches at Reagan, left at the end of last year.
"I have lived in Clemmons for the last 15-16 years and have coached against West Forsyth. I knew that West was a great school both academically as well as athletically. When the chance to come here opened up, I thought the timing was right," King said.
Growing up, King attended North Surry High School where he began coaching the ninth grade basketball team in 1989 at the young age of 18. Now he has been a coach for 29 years: 18 as an assistant and 11 as head coach.
"The previous five years I was the head coach at North Surry before coming here as an assistant last year. I have [also] been an assistant at RJR, Reagan and East Forsyth," King said.
Being the assistant coach at West last season, he knows what needs to be improved for the team to achieve a winning season.
"I want us to continue to play hard, but the biggest area that we must improve on is understanding how to be a great teammate," King said.
Last year the Titans held a conference record of 2-8, gaining wins against West Stokes and Reagan. With the new season, King is also looking forward to seeing the returning players' progress as a key factor for success.
"This season I am [also] eager to see how the returning players have improved," King said.
Not only does King want improvements from the team, but he wants more student participation from West's large fan base as well.
"From a school standpoint, I would love to get the student section to be in full force at our games. They do an amazing job at football games, and I would love to see that carried over," King said.
The Titans look to start the season with a non-conference game against Northern Guilford. The Vikings held a conference record of 6-2 last season, but King has no fear.
"[When it comes to playing] I generally like to play at a fast pace and to be [more] aggressive [than the other team] both offensively and defensively," King said.
With a new season and new head coach, the squad can look forward to having a fresh start and bouncing back from the past.