Trump's Impeachment Inquiry: Get to know quid pro quo
With the 2020 election less than a year away, political tensions have continued to rise among both parties in the White House. Speculation of Trump's potential impeachment has occurred frequently during his presidency, but Sept. 24 Speaker of the House Nancy Pelosi announced an official impeachment inquiry.
Trump is being accused of attempting to convince the president of Ukraine to reveal information about his political rival Joe Biden, former vice president and Democratic candidate for the 2020 election. This has been deemed a quid pro quo, which is defined by the Merriam-Webster dictionary as asking for a favor in exchange for another. Democrats state that Trump promised U.S. military aid in exchange for Ukraine's assistance.
The impeachment inquiry began when a whistleblower complaint was filed in August. The complaint was concluded to be justifiable by congressional intelligence oversight committees, and it detailed that White House officials felt President Trump was abusing his power to raise his chances for re-election. By Sept. 9 the House of Foreign Affairs, Intelligence Committee and Oversight Committee launched an official investigation, turning the claim that Trump tried to persuade Ukraine to uncover information about Biden into a legitimate case that has gained significant media attention. After various attempts to remove President Trump from office, this one proves to be the most groundbreaking. The White House refused to go along with the impeachment inquiry after a few weeks following the commencement of the investigation. The president has described these charges as an attempt to undermine his campaign. Nonetheless, the case continued as prosecutors have decided upon 11 official charges against Trump, according to the website Politico.
Democrats believe they have built a defensible case, and impeachment hearings began Wednesday, Nov. 13. Lawmakers questioned George P. Kent and William B. Taylor Jr., as both men have served as American diplomats dealing with Ukraine policies. Taylor Jr., a nonpartisan military veteran, is said to be the most solid witness due to his credibility and experience. In addition to questioning Kent and Taylor Jr., there was a public testimony from Marie L. Yovanovitch, a previous ambassador to Ukraine, Nov. 15. After facing pressure to run an illegal investigation about Russian interference in the 2016 election, Yovanovitch left her position.
Both Kent and Taylor Jr. testified that Trump attempted to get Ukraine to uncover confidential political information, further strengthening the Democrats case. Yovanovitch detailed how she felt intimidated and denied all allegations made against her.
"This is about far, far more than me or a couple of individuals. As Foreign Service professionals are being denigrated and undermined, the institution is also being degraded. This will soon cause real harm, if it hasn't already," Yovanovitch warned.
The testimonies made by Kent, Taylor Jr. and Yovanovitch all added to the case against Trump, which will prove to be crucial in shaping public opinion in the upcoming election. Adam B. Schiff, chairman of the Intelligence Committee, emphasizes the importance of these hearings.
"Those open hearings will be an opportunity for the American people to evaluate the witnesses for themselves, to make their own determinations about the credibility of the witnesses but also to learn firsthand about the facts of the president's misconduct," Schiff said, according to the New York Times.
As Trump's impeachment investigation continues to gain traction, many Americans are left divided on the issue. With new information being released everyday, it can be difficult to keep up. Websites such as the New York Times and Politico post updates to pages specifically devoted to impeachment news. Reading these articles and viewing public testimonies can serve as an excellent way to stay up to date.
About the Contributor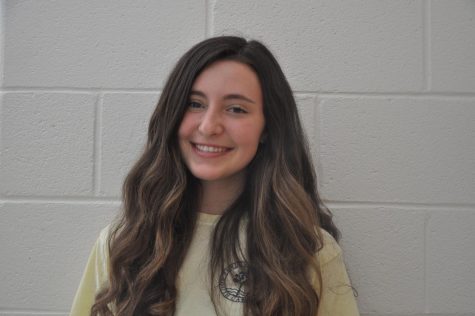 Keri Rhodes, News Writer
Keri Rhodes is a junior News writer joining the staff for the 2019-2020 school year.  She enjoys spending time outdoors, visiting coffee shops, and taking...