The Kardashians Empire: Masters of the social world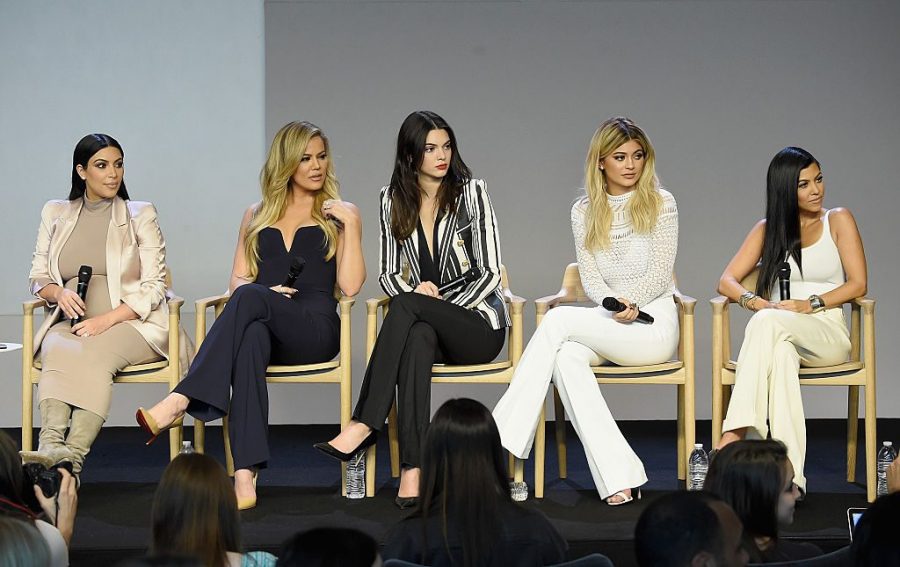 Kris, Kim, Khloé, Kourtney, Kylie and Kendall- unless you've been living under a rock for the last decade, there's absolutely no way you haven't heard of these ladies: the Kardashians. They have become a household name with their ever-growing fame, wealth and following as the years have trudged on. But if you know anything about the Kardashian family, you know that their rise to stardom and immense popularity has been anything but normal. As time goes on, it seems that the Kardashians are able to make a profit off of almost anything that they do, despite the fact that none of them have a traditional talent like singing, acting or amazing athletic ability, which raises the question: how have the Kardashians managed to make so much money?
I've often heard that the Kardashians are "predators of opportunity." This essentially means that whenever something happens to them, good or bad, they turn it into a profit. For example, just recently a video of Kylie Jenner waking up her daughter, Stormi, went viral. It didn't take long before the video was turned into a meme, where Kylie sings the words "rise and shine" to Stormi while she sits in her crib. The meme mocks Kylie for her singing voice, but that narrative was soon turned around. About a week later, she began selling sweatshirts that said "rise and shine" on them. The sweatshirts sold on her website for $65 and were out of stock in no time.
Along with being "predators of opportunity" the Kardashians are known to make opportunities for themselves as well. It's often rumored that Kim Kardashian's marriage to Kris Humpries was a publicity stunt because the marriage only lasted 72 days, and the amount of popularity the Kardashians gained leading up to the wedding was insurmountable. Every aspect of the wedding planning was televised, including the actual wedding. It all just seemed a little too perfect, especially the ceremony.
Another rumored setup involves Khloé Kardashian and her ex-husband, Lamar Odom. In 2015 the two were in the process of getting a divorce and were not on good terms. Around six in the morning, Lamar confronted Khloé at SoulCycle and verbally harassed her. The argument was messy, and it caused a lot of emotional distress for Khloé afterward. Khloé and Lamar both say the whole thing was a setup and neither of them actually wanted to speak to each other.
So, what exactly do these examples have in common? One person in particular: Kris Jenner. The "momager" as she is called, has been known in the past for staging events involving her children in order to increase the family's publicity. Many believe that it was her idea to have Kylie sell the "rise and shine" sweatshirts on her store website, have Kim marry a man she didn't really want to be married to and set up a situation in which Khloé was to be confronted by Lamar, all in order to protect the image of the family. Since Lamar Odom was a drug addict at the time, getting him out of the family would have been a priority for Kris; in order to supply cover for the family's reputation. Statements have circulated through the years that say Kim Kardashian's 72- day marriage was the event that supported their return to fame after their popularity began to decline, and they were almost done riding out the attention they received from Kim's original video that brought them to their high acclaimed status in America.
It's never been proven if Kris Jenner really orchestrated all of these events, but I believe that she did. They all just seem too structured. However, I do believe that it was smart on the whole family's part for going along with the setups that Kris creates. It's a genius tactic, and it's clearly working out well for them. Even if you complain about Kris staging events, you're still talking about the family. In the end, they receive more publicity from all these situations, and publicity leads to fame, money and popularity.
Overall, looking at the Kardashian family, it's hard to attribute their fame and profit to one specific revenue. The only people with direct sources of income are Kim and Kylie with their makeup brands Kylie Cosmetics and KKW Beauty. However, it's clear that these ladies continue to find ways to increase their earnings and their publicity, all under the guidance of the one who started it all, Kris Jenner. 
Whether it's turning a meme into a sweatshirt or staging a temporary marriage, it's unmistakable that the Kardashians know what they're doing, and they know how to turn anything into a win for everyone in the Kardashian empire.
About the Contributor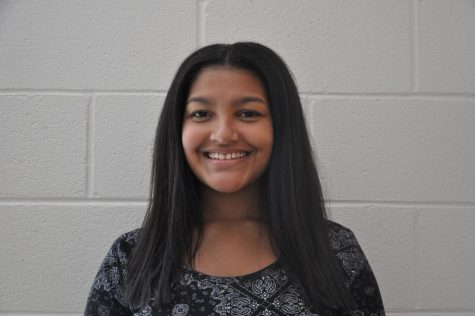 Gabrielle Jenkins, Opinion Writer
Gabrielle Jenkins is starting out her time at the Zephyr as a junior during the 2019-2020 school year. One of Gabrielle's many hobbies is dance, which...