It Takes A Village: Clemmons set to hold election
This Tuesday, Nov. 5, is a very important day for the village of Clemmons: Election Day. The mayoral office and three village council seats are up for grabs. 
Two candidates are running for mayor, current incumbent John Wait and popular write-in from the 2017 election, Larry Kirby. There are many aspects of life in Clemmons that Mayor Wait hopes to expand and improve upon on from the past two years if he continues to hold the office of mayor.
"If re-elected, there are several important issues I will be focusing on. The first is re-negotiating our contract with the [Winston-Salem] Sheriff [Department]. We have an awesome opportunity to make that relationship even better. The second is finding a final solution to the former Idols Road Industrial Park. We are still working with the county to make that property beneficial for everyone," Wait said. 
Wait will also be working to improve traffic issues for the Titans, recognizing the growing population at West and the immense flow of traffic on West's portion of Lewisville-Clemmons Road.
"The third issue is the traffic at West Forsyth High School. I just had an intergovernmental meeting this morning that focused on developing a plan to address the traffic and parking issues in that area," Wait said.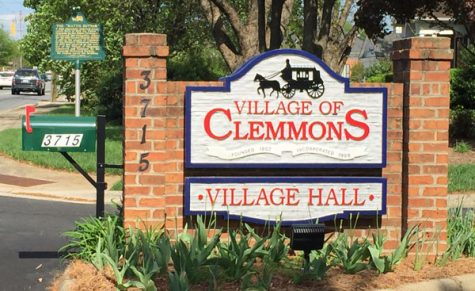 There are also six candidates running for the available three village council seats including Mary Cameron, Allen Daniel, Matt Moger, Mike Rogers and current incumbents Pamela Lofland and Chris Wrights. 
If re-elected, councilman Wrights hopes to continue working with the North Carolina Department of Transportation (NCDOT) as their council liaison.
"The biggest issue I will be focusing on if re-elected is to continue working with NCDOT to improve the traffic issues we are facing in Clemmons," Wrights said.
He will also be working to ensure smooth development as Clemmons booms with new businesses and public areas.
"The second issue I will focus on is ensuring that development occurring directly outside our municipal borders is compatible with the surrounding areas and that any needed infrastructure improvements are put in place before the development occurs," Wrights said.
Also up for re-election is councilwoman Pamela Lofland. Lofland has been involved in local politics for over 30 years. If re-elected she wishes to continue striving for economic growth in Clemmons to make the village a good place to live and work. 
Former council member, Mary Cameron, is hoping to be elected back on the council after losing her seat in 2017. If elected, Cameron will implement her 'comprehensive plan' designed to focus on improving housing, communication and the library in Clemmons.
These candidates for mayor and village council will be voted for Nov. 5. To find out more about their goals for Clemmons, check out their party platforms and the village of Clemmons website.
About the Writer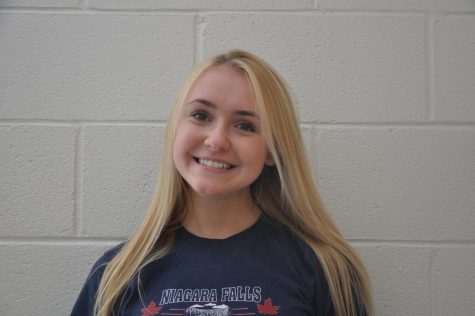 Kelly Kendall, Co-Editor in Chief
Kelly Kendall has been working for the Zephyr staff since her sophomore year as an opinion writer, typically writing about current events or controversial...