The Rundown: Presidential race begins
Although the 2020 election is a year away, now is the time to start looking at the potential candidates. There are currently 19 Democrats and four Republicans hoping to be their party's presidential candidate, each with their own differing values and priorities. With a record number of women and people of color running, the 2020 election has the potential to make history. Whether one is a Republican or a Democrat, it is critical that Americans are educated about the candidates running. Seeing so many names can be overwhelming, so here is a quick rundown of those who have risen to the top of the polls.  
Democrats
Joe Biden:
Obama's former vice president has run twice before, and this year's election is his final attempt. He emphasizes rebuilding the middle class, expanding America's global leadership and creating a more inclusive society. Biden has consistently polled at the top of his party this year.
Elizabeth Warren:
As Massachusetts' first female senator, Warren has proven to be very popular among Democrats, following close behind Biden in most polls. She is known for her advocacy of a free college plan and limiting the power of large technology companies like Google and Amazon.
Bernie Sanders:
This potential candidate is a former congressman who is well-known due to the fact that he was the runner-up in the democratic primaries during the 2016 election. Describing himself as a democratic socialist, Sanders avidly supports Medicare for all, free public education and limiting the influence of the wealthy. 
Pete Buttigieg:
After serving in the military, Buttigieg has worked as a mayor in Indiana since 2012. At only 37 years old, he is the youngest candidate in the race with potential to be the youngest president in history as well. His age is not the only factor that sets him apart as he could become the first gay president, making great strides for the LGBTQ community. He hopes to address issues primarily affecting the younger generation, such as combating climate change, increasing gun control and creating more economic opportunities.
Kamala Harris:
Harris is a senator from California. If she were to be elected, she would become the first woman of color to lead the country. She has openly spoken about adopting stricter gun laws, decriminalizing marujuana, lowering taxes for the middle class and implementing a Medicare program that still has a place for private health insurers. 
Republicans
Donald Trump:
Current US President Donald Trump filed for reelection back in January 2017. Trump has a large approval rating among Republicans in comparison to the few running against him. If he wins a second term, he aspires to make great budget cuts to counterbalance the staggering amount of federal debt. 
Bill Weld:
Massachusetts' former governor hopes to appeal to both moderates and mainstream conservatives. Weld plans to confront matters such as global warming, creating a more moderate immigration reform and limiting government spending. 
Joe Walsh:
This previous Illinois congressman now works as a conservative radio show host, and he is eager to have an even larger platform to voice his opinions. Walsh is in favor of border security, confronting the debt issue and limiting executive power. 
Mark Sanford:
Sanford served as both a South Carolina governor and a member of Congress. Described as a fiscal conservative, he advocates an economy with less government regulation. He hopes to initiate a conversation about the variety of factors that should be considered when it comes to monetary policy. 
The upcoming presidential race is anticipated to be a competitive one, especially in America's divided political climate. Politics can change in the blink of an eye, and websites such as RealClearPolitics, Elle, Politico and the New York Times serve as great tools to keep citizens up to speed with the 2020 election. For those who aren't sure which side of the spectrum they fall, ISideWith.com provides a quiz that matches people with candidates who have similar beliefs. It is imperative that people are informed about where each of the candidates stand. America's future could depend on it. 
About the Contributors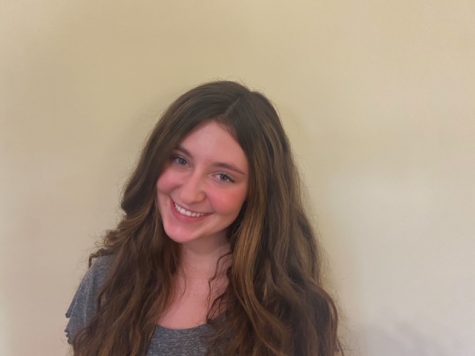 Keri Rhodes, News Editor
This is Keri's second year on the staff as a news writer, and she is excited to be a news editor this year. In her free time, Keri particularly enjoys...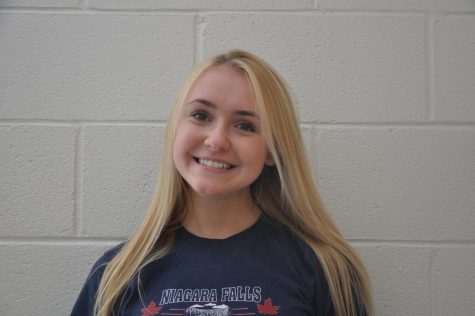 Kelly Kendall, Co-Editor in Chief
Kelly Kendall has been working for the Zephyr staff since her sophomore year as an opinion writer, typically writing about current events or controversial...