New year, new students, new clubs
As people begin the school year, they will eventually find out about all the opportunities that high school offers compared to middle and elementary school, including clubs. Clubs are a great way to get involved in the community, the school, and maybe even meet some new people. For many, clubs can open new avenues that lead into college admissions. This is why the catalog of clubs here is always expanding. This school year is not lacking in new clubs department either, as students continue to bring in fresh ideas. Here are just a few of the newcomers:
Girls Who Code
Girls Who Code is part of an organization that focuses on teaching basic coding principles to girls who are interested in being part of STEM.
"This mission of the global non-profit organization is to help end the gender-gap in technology. We welcome all grades 9-12," Girls Who Code President Gabriela Kote said.
The club was introduced near the end of last year, but was not official until the start of this year. If you're interested in learning or expanding your knowledge on coding, be sure to check this one out.
Photography Club
Introduced last year, the Photography Club is now official and a welcome addition for any student interested in expanding their knowledge in taking pictures, or anyone who enjoys discussing and sharing their own catalogue of photos.
"We're targeting everyone interested in photography whether it's a hobby, possible future career, or just something that they want to learn more about," Photography club President Jeffrey Loy said.
Students who are interested will not want to miss the chance to be in this club's group picture.
Environmental Awareness and Protection Club
Any student who wants to keep their planet a safe and clean place should consider joining the Environmental Awareness and Protection Club. Focusing on the facts and current news concerning the environment, this club seeks to spread awareness about the state of the planet and how to keep it healthy.
"The focus of [the] club is to spread awareness about how to help the environment and clean, healthy ways they can achieve that," Environmental Awareness and Protection club President Ella Menzi said.
Being aware of the damages being spread to the environment by humans is definitely something to spread, be sure to support the club by considering joining!
New clubs are always a great addition to West, as they may help people find friends with similar interests, help the community, or even spread awareness! Don't miss out on the chance to check out some of these amazing new clubs!
About the Writer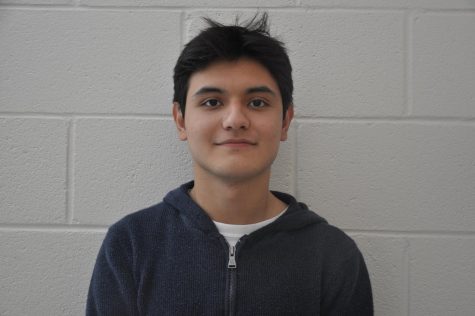 Alex Vargas, Online Editor
This is Alex Vargas' third year on the staff. He originally started out as a news writer, but now writes for both news and opinion, and is the editor...