Michigan becomes first state to ban flavored vapes
The state of Michigan is making history after becoming the first state to ban flavored e-cigarettes. Governor Gretchen Whitmer's decision may potentially influence other states to follow Michigan's lead. 
"My number one priority is keeping our kids safe and protecting the health of the people of Michigan," Whitmer said in an interview with The Washington Post. 
Once the bill is officially filed, retailers will have 30 days to remove all prohibited products off of their shelves before they face legal consequences. The state's decision to prohibit flavored vaping products was intended to specifically eliminate e-cigarette use in teenagers and young adults. It is believed that these flavored products are meant to appeal to a younger audience, despite e-cigarette companies adamantly denying these claims, according to NBC. There is speculation that these companies present images of cool young people using their products as a way to attract teenagers. 
E-cigarettes have long been seen as a less harmful alternative to cigarettes, but recent events suggest that vaping may not be as safe as it seems. Due to the fact that the long term effects are unknown, the Department of Human Health Services has declared youth vaping a public health emergency.
Since the first known death due to a vaping-related illness occurred on Aug. 23, government officials have become concerned with the potential consequences. An Illinois resident died after being hospitalized for a respiratory illness that is linked to e-cigarette use. The investigation is ongoing, and information about this person is currently unknown. In addition to Michigan's recent ban, the city of San Francisco became the first city to prohibit all e-cigarette sales back in June. 
The Centers for Disease Control (CDC) is currently investigating a mysterious lung disease that is believed to be linked to vaping. Symptoms such as chest pain, coughing and breathing issues lead to many victims being hospitalized. Most notably, the average age of victims is 19 years old, further proving health officials' concerns with the adverse effects of vaping in the younger population. Alarmingly, six people have died from this perplexing illness. According to the New York Times, the head of the CDC's investigation, Dana Meaney-Delman, expressed her apprehension.
"While this investigation is ongoing, people should consider not using e-cigarette products," Meaney-Delman said. 
Some question whether this legislation will be effective considering that other states don't have similar laws. Dr. Robert Jackler, a professor at Stanford University who investigates tobacco advertising, mentioned this complication in an interview with Rolling Stone. 
"If you ban it in Michigan, people will just go to Indiana and load up their truck with flavored e-cigarettes," Jackler explained. 
Michigan's recent legislation marks an important turning point in the battle against e-cigarette use. With more studies supporting the negative impacts of vaping, it is speculated that it won't be long until other states join Michigan in their mission to eradicate the e-cigarette fad. 
About the Contributors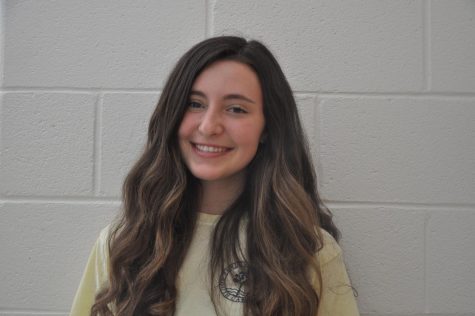 Keri Rhodes, News Writer
Keri Rhodes is a junior News writer joining the staff for the 2019-2020 school year.  She enjoys spending time outdoors, visiting coffee shops, and taking...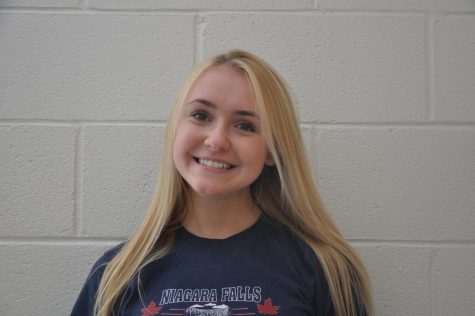 Kelly Kendall, Co-Editor in Chief
Kelly Kendall has been working for the Zephyr staff since her sophomore year as an opinion writer, typically writing about current events or controversial...