Slam Dunk: Girls basketball team headed to state championship
Hang on for a minute...we're trying to find some more stories you might like.
As just the second team in West Forsyth High School history to make it to finals, girls basketball is driving closer toward its goal of winning a state championship.
"It feels great [to be part of history]; it goes to show that working hard and preparing ourselves since August to get this far it's great to see it all fall into place," senior Destiny Griffin said.
Coach Brittany Cox has had her own personal experiences playing in the state championship. She attended Bishop McGuinness High School and played on the state championship winning teams in 2005-2009, allowing her to prepare her players for the spotlight.
"Coach Cox does whatever it takes to make us prepared for every single game. She always goes the extra mile for us and we appreciate her so much," senior Callie Scheier said.
The group hopes to use Cox's experience to their advantage and get another win.
"It really benefits us that she has had prior experience when it comes to states playoffs because she's had some of the same experiences as us. She's won four state championships and knows what it takes to get there, so she pushes us to our limits when it comes to her expectations as players," sophomore Shakira Baskerville said.
The team has put in months worth of preparation in order to make it this far.
"We've done a lot of preparation up to this point in the season. We had all of our girls come out for pre-season workouts and a lot of the girls play throughout the summer as well, but we've been doing this for four months now," Cox said.  
Cox's players look up to her as a role model and someone to guide them in not just basketball, but in their everyday lives.
"She pushes us harder and harder to reach our full potential each and every day," Baskerville said.
With three seniors leaving the team this year and hopes of winning states, the girls will put everything they have onto the court for the last time in order to clinch a state title for the first time in school history.
"Couldn't have written a better 'story' for my senior year, so proud and excited for my team," Scheier said.
The Titans will play No. 2 seed Southeast Ridge on Saturday at 2:30 p.m. at NC State's Reynolds Coliseum.
About the Contributors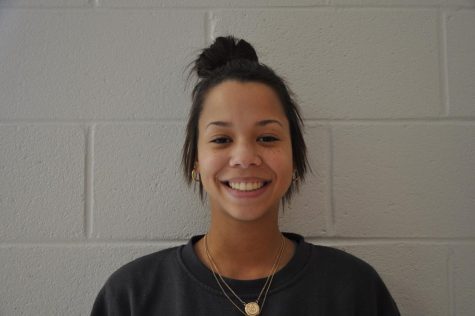 Alexys Hairston, Sports Writer
Alexys Hairston began writing for the Zephyr as a transfer as a sports writer during her junior year of high school. She transferred to West Forsyth from...