Soccer team uses last year's early playoff loss as season motivator
Hang on for a minute...we're trying to find some more stories you might like.
For the girls soccer team, the 2019 season is about proving they have what it takes to put another state trophy on the shelf. After 2017's state championship, last year's disappointing postseason is a motivating factor for the team.
Additionally, the Titans have added freshmen and other new players in hopes of having a winning season. With sophomores Avery and Victoria McGuirt transferring from Mount Tabor and  freshmen Caroline Dailey and Shelby Lowder, the Titans are hoping that the young additions and new team members will benefit the team on and off the field.
"Unity is first and foremost. We have to play for each other and as a unit. We don't have necessarily a 'superstar,' We just have a bunch of really good soccer players who together will accomplish big things," head coach Scott Bilton said.  
With diverse players who can all compete at different levels, the girls soccer team has a great deal of talent that they intend to use to clinch another state championship.
"We're lucky enough to have a bench that is so good, when we have to sub, our level of play doesn't go down," senior Riley Dorman said.
Motivation is going to be a key element if the Titans want a chance to defend their title. This season they know they are being hunted by other teams in the division.
"Hopefully not getting complacent and realizing with great competition around we need to take every team and every opportunity as a threat and a need to improve. We won't dominate until we realize that," Bilton said.
The team has 12 returning seniors, including captains Kerry Eagleston, Amber Skinner, and Riley Terry.
"Our group of seniors are a very talented bunch of players and have experience in all elements of playing. They will bring leadership to all we do this season," Bilton said.
As the team works to reach its goal of another successful season and another state championship, both the coaches and players are changing things up in order to get the best overall outcome for the season.
"Our motto this year is 'back to the basics,' and that is really something we will focus on: doing the little things and taking the extra step to accomplish our goals. No shortcuts and focus on the little things," Bilton said.
Although the team is hoping to benefit from this season's game play, individuals on the team are also looking for benefits, not just in soccer but in their own personal lives.
"Becoming a better player and learning from the upperclassmen are some of my individual goals for this season," Dailey said.
The team opened its season at home March 1 against Hickory Ridge at 6p.m.
About the Writer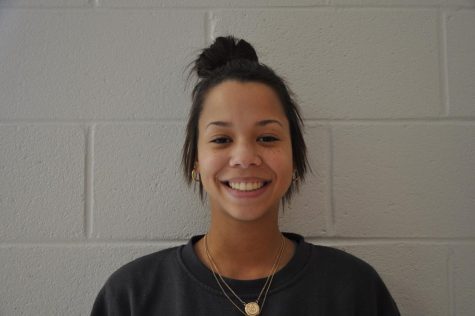 Alexys Hairston, Sports Writer
Alexys Hairston began writing for the Zephyr as a transfer as a sports writer during her junior year of high school. She transferred to West Forsyth from...