Senior wrestler dominates girls individual
North Carolina history was made on Saturday, Feb. 2 when senior wrestler Florance Zaitawi participated in the first girls wrestling championship at the Winston-Salem Fairgrounds and won first place in the 145-pound weight class. As the only girl on the wrestling team, Zaitawi also set a new achievement for West. Much preparation went into her success at the invitational.
"The day before [the invitational] I practiced with three of my teammates and they helped me out a lot by preparing me and practicing with me," Zaitawi said.
In her two years of wrestling, Zaitawi won individual matchesheld at West as well as in tournaments the team has participated in, but this is the first time she has gotten first place at an event, having pinned all three of her opponents to take the title.
Zaitawi's dedication to attending practices aided her during the matches.
"If I had never learned about "the fireman" at practice, I probably wouldn't know what would have happened, because that's the move I hit on the first two girls to help me get a pin," Zaitawi said.
In addition to personal dedication, Zaitawi credits her teammates and head coach Jason Hooker for helping her achieve first place.
"My coach is the reason I won… I probably would have doubted myself [if it weren't for him]… and the boys are really supportive; they even came to watch me," she said.
Although wrestling is a male-dominated sport, Zaitawi has made an impact on several girls since her win at the invitational.
"I'm really hoping girls join the team next year… I've already had a couple say they are going to try and come," Zaitawi said.
Even though her high school wrestling career will end after this season, Zaitawi will continue to show her strength and leave a legacy in the athletic department.
About the Writer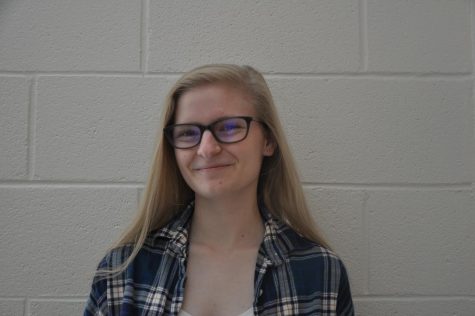 Casey Griffith, Opinion Editor
Casey Griffith began writing for the Zephyr as an opinion writer as a sophomore during the 2017-2018 school year. After spending her junior year as a sports...