The Heart and Soul of the Titans:
Coach Murph brings spirit to West athletics
Hang on for a minute...we're trying to find some more stories you might like.
From football to basketball to baseball, one smiling face can be found at all games and practices: coach Patrick Murphy. Coach "Murph" has been a part of the West athletic department for nearly 30 years. No matter what, Murph is there to boost spirit through positivity.
"He's just always smiling…before games he's always ready to hype us up," junior baseball player Alec Munster said.
His neighbor, Dave McConnell, who served as a football coach for Reynolds and later came to West, was the one to first introduce Murph to high school sports. He brought Murph to a softball game, and from then on, Murph could be found coaching alongside McConnell.
Today, both the football and baseball teams are inspired to do their best on the field because of Murph's encouragement.
"I think he increases [team morale] just by his presence alone. I think without coach Murph, West football wouldn't be the same," junior football player Kendall Williams said.
McConnell stopped coaching at West in 2007; however, 11 years later without break, coach Murph can still be found at many athletic functions and is ready to lend a helping hand wherever and whenever it's needed.
"He'll help with water coolers, sweeping the floors, and keeping perspective at games and practices," coach Brad Bovender said.
Whether it's a huge playoff game or a preseason scrimmage, coach Murph sports his green and gold in support of the teams he loves. Even through tough losses, he always brings encouragement to the coaching staff and the players.
West's long time athletic trainer, James Coghill, has been friends with coach Murph for 27 years and has loved working with him at West.
"He's one of the most remarkable people I've ever gotten to know, he never forgets a name," said Coghill.
"He's always looking forward to the next game," said Bovender.
One thing is for sure, coach Murph has become an integral part of West's athletic department over the past 30 years, and will continue to do so for years to come.
About the Contributors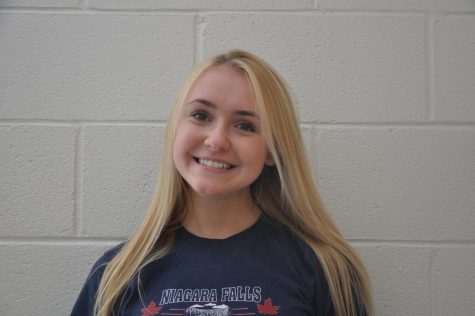 Kelly Kendall, Co-Editor in Chief
Kelly Kendall has been working for the Zephyr staff since her sophomore year as an opinion writer, typically writing about current events or controversial...