Look out Jerry Long; there's a new gym in town
Keeping up with your New Year's resolutions just got easier now that Planet Fitness opened in Clemmons behind Dairio's at 6350 Clemmons Point Drive.
Their facilities are available during the week opening Monday at 5 a.m. and not closing until Friday at 9 p.m. They are also open on the weekends from 7 a.m. to 7 p.m. The cost of joining is $10 per month with a $1 startup fee.
"I would join Planet Fitness because it's more cost efficient," said junior Greg Foushee.
Planet Fitness also offers a "Black Card" membership for $21.99 a month with a $1 startup fee as well. Black Card members receive special benefits, such as the use of tanning beds, unlimited use of massage chairs and extensive guest privileges at all locations. The gym offers free wi-fi for all of its members, as well as 30 minute fitness training classes and unlimited access to the use of the gym.
"My dad signed me up for Planet Fitness because it's cheaper [than the YMCA]," said freshman William Rodre.  
While many fitness gurus are amped up about the new gym's arrival to town, the Jerry Long YMCA, located just around the corner, may take a hit. The Y has always been the host to many youth summer camps, swim lessons, after school care programs and fitness opportunities. They are open from 5 a.m. to 10 p.m. Monday through Thursday, 5 a.m. to 9 p.m. Fridays, 7 a.m. to 7 p.m. Saturdays and 12 p.m. to 7 p.m. Sundays.
"I like going to the Y because it has more versatile machines and different kinds of things you can do like swimming and racquet ball," said sophomore Mirielle Davidson.
The joining fee and rates vary depending on your age. The startup fee for teenagers is $29, and the monthly rate is $25 until the age of 18, then it becomes a $59 startup and $30 a month. The Y does, however, offer more than just basic fitness.  They have dance lessons, host birthday parties and even provide self defense classes. The cost for these extras change if you're a non-member. Members must pay a reduced fee for select activities along with the monthly fees.
"Even though it costs more, the services provided are worth the extra money," said sophomore Ahren Jones.
"I'm used to the Y, all my friends go to the Y, so no I wouldn't switch to Planet Fitness," said senior Josh Jacklitch.
Whether the public chooses to stay at the YMCA or join Planet Fitness, as long as they're staying active and living healthy lives both of the gyms will help to them achieve their goals. As for the student body as West Forsyth, many stick with the YMCA where they can play a quick three on three with their friends on the courts.
About the Contributor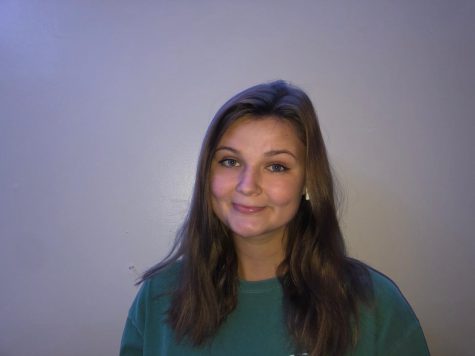 Ella Menzi, Sports Editor
Ella Menzi is in her third and final year on the newspaper staff as the sports editor for the 2020-2021 school year. She enjoys spending her time with...