Say "Yes" to the Prom Dress: How to find the perfect dress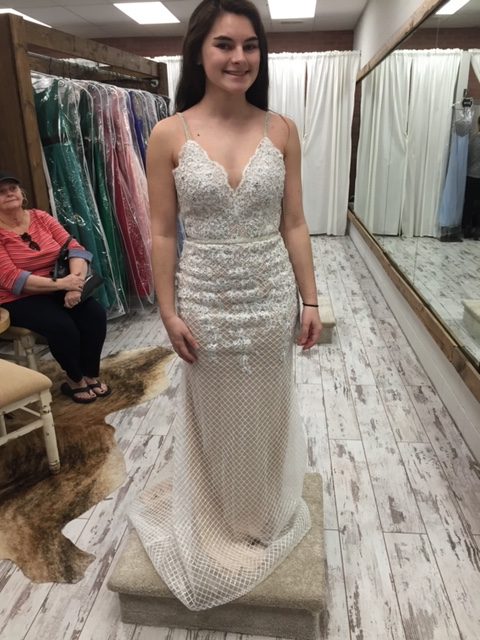 One of the most important days of the year for a high school girl is prom. While prom may just seem like one day in the year, it actually takes months to plan the perfect day. That is why many girls start their prom dress shopping as early as January. Even though our prom isn't until April 6, girls are already out shopping to find their dream prom dress. But, for those of you who aren't sure where to even start, shopping may be more stressful than exciting. That's why I'm here to tell you just how to find the perfect dress.
To begin, it's best to do some research on what kind of dresses you might like. While this isn't a completely necessary tip, sometimes it eases the stress so that you aren't overwhelmed by the heaps of dresses thrown your way. You can do this simply by looking at online stores such as promgirl.com, sherrihill.com and social media websites like Pinterest. These websites offer a variety of different styles, colors, lengths and more, so you're bound to see something you like.
The second tip would be to find the store that is right for you. There are a plethora of different stores that one can buy a prom dress from. For the more risk-taking females there's online stores such as lulus.com as well as the ones I previously mentioned. The reason I say risk-taking is because unless you're a pro and know your exact measurements and that the website will hold true to those measurements, there's a big chance you're going to need a lot of alterations made so the dress fits.
"I like online shopping for prom dresses better because you have more options to choose from and it's always busy at stores with prom dresses. It's just easier and more efficient since I'm always at soccer," senior Riley Terry said.
The more favored dress shopping option would be to physically go to a store. Popular local stores include 'Hip Chics Boutique', 'David's Bridal', 'Southern Bride' and various other stores located in Hanes Mall. All of these places offer many styles of dresses at a range of prices. A lot of these store's work to make dress shopping less stressful by helping you figure out your exact measurements, offering an opinion on what best suits you and making sure you leave with the dress of your dreams.
"I go to Hip Chics because they have a good selection [of dresses], and I know that no one else will have the same dress," senior Lauren Mason said.
One of the final tips I have is to bring a few people shopping with you. This not only gives you company while shopping but also offers up some extra opinions. Whether it's your closest friends or family members, make sure that you bring someone who will give you an honest opinion about the dresses you're trying on. This is important as many stores employees are told to never give a negative comment about what a person is wearing because it can cost them a sale. With the help of friends or family you will be able to find the dress that is perfect for you.
"[I go prom dress shopping] with my mom and [senior] Mackenzie Bowen because I want people who will be honest and help pick which dress looks the best. I want people with me that will tell me that the dress looks stupid so I don't buy an ugly dress or a dress that doesn't look good on me," senior Sophie Thomas said.
Hopefully I left you with a few good tips that will make your shopping experience a lot less stressful. Coming from a girl who had to shop for two dresses this year, I know that it can be overwhelming at times, but as long as you use these tips, you can check the most stressful things off your list.
About the Contributor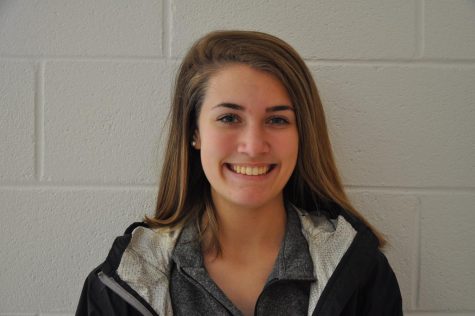 Megan Marshall, Features Editor
Megan Marshall began writing for the Zephyr in her junior year of high school. She began as a sports writer and this year is the editor for the features...