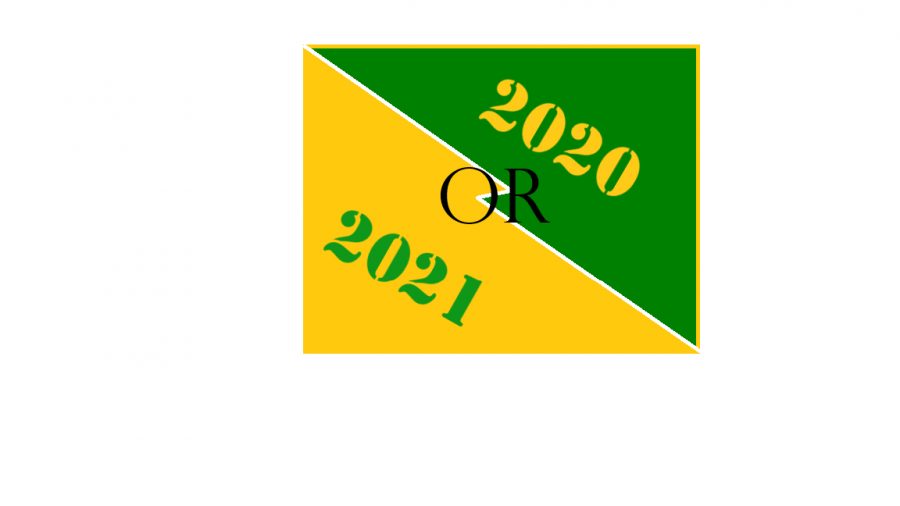 Internet
The graduating classes of 2020 and 2021 indisputably have had the worst senior years of the 21st century. Did this year's graduates or last year's have it worse is a debatable question. Last year's seniors had almost 6 months of a regular school year while this one had 0. This year everyone was used to the pandemic lifestyle and at the very end of the year things are starting to open up again like normal so this year an actual Graduation will be held at the Dash Baseball Stadium. This article is a rundown of what each year and all years missed out on due to COVID-19.
Class of 2020
The senior class of last year had almost 6 months of the usual senior year; they enjoyed the perks of being at the top of the high school tier list, they played sports, went to club meetings and activities, and spent time with friends and family. But the rest of the year, they couldn't do any of that, essentially losing half the year. They had barely ceremonial graduation where one by one, at scheduled times, they walked across a pop-up stage to West Forsyth former principal, Charles McAninch, and received their diploma before being ushered off for the next student. If you are someone who is no fan of large ceremonies and the practices for them, last year's graduation was probably great for you. Classes weren't held on Zoom and overall almost all classes were barely doing any schoolwork. You may like this or you may be displeased in the serious degradation of your education. AP exams were adjusted accordingly, although still covered unlearned material for some classes making the exam exceedingly difficult.
Class of 2021
This year's senior class started with the new experience of Zoom. Some found this method of class much better than the traditional but others struggled immensely. This year, the AP exams were only slightly easier than the last due to most schools having some sort of live class so College Board created the tests similarly to normal. Graduation isn't going to be the same as each student can bring only six guests and the location is the Dash Baseball Stadium. Otherwise, everything is the same. Due to the widespread arrival of COVID-19 vaccines, many businesses including popular teen hangout spots like restaurants are open now so seniors have many ways to connect with friends. 2020 and 2021 have been really strange years as the COVID-19 pandemic is the first pandemic of the 21 century. You may have liked how life slowed down or hated it. Either way, you can't deny that this experience altered the lives of almost everyone in the world, including high school seniors.